Moving to Cutting 5
I started Monday with a new cutting to work in. After visiting the other cuttings, my Cutting 1 buddy and I are put into Cutting 5. We join with the other interns and students, who worked there before. Cutting 5 is in the bottom of the ditch that surrounds the Carrick settlement as a part of the ringwork. Our task there was to extend Cutting 5 two meters to the west, so we can cover more archaeology. During the 1980's excavation, the area that consists of Cutting 5 was not backfilled and excavated properly. As such, we are to excavate to bedrock to recover any archaeology that might have been missed.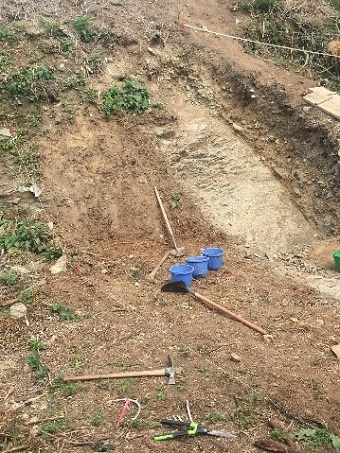 Working in Cutting 5
For half the week, we were busy excavating the cutting with mattocks and shovels. It was quite easy as the topsoil was loose, and we quickly reached bedrock. When we finished, we began to trowel the site to better expose the bedrock. As such, a student and I went to a slope to clear it and expose bedrock. Cleaning was challenging as it was steep, and footing was hard to secure. As such, we positioned ourselves in different poses to complete the job. It took us an entire day, but we managed to finish by the end. While we worked on the slope, my Cutting 1 buddy and the other students troweled the ground. While troweling, they discovered a patch of reddish clay, we did not know what it was. We decided to mark it with string, so we could examine the patch later.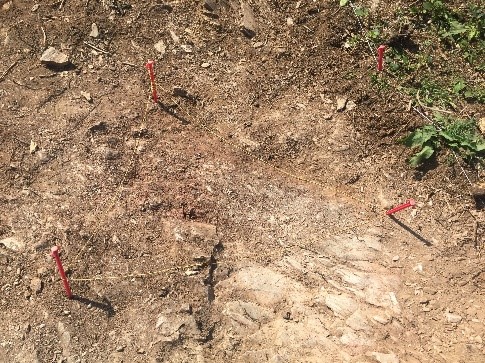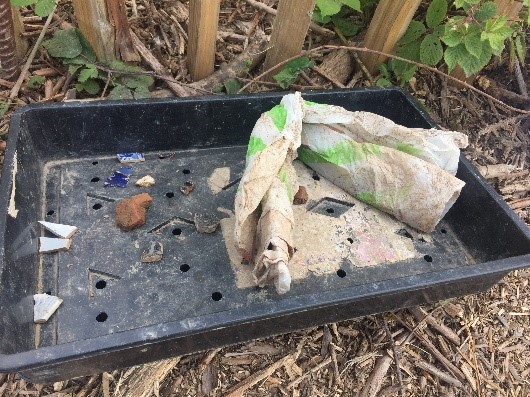 Clearing the Wall and the Search of the Lost Border
After we cleared the site, we all moved to the section of intact ground to clear it. We used mattocks, trowels, and shovels to complete this task. It was a slow process as we had to make sure we did not overcut the layers. Furthermore, the section was unstable with the walls constantly collapsing. For finds, there was an intact horseshoe, but that was pretty much it. Meanwhile, on Thursday, everyone went to the woods to determine the location of the border of Carrick. According to maps, a section of the original town border appears at the end of the park. Thus, there is the opportunity for the Field School to open a new site. After much looking around, we managed to find a small ditch-like area. We finished the week by continuing to excavate the section.