Ditch Excavations
We resume excavations on Tuesday since Monday was a holiday. Due to this, we only have two days to finish, so we had to move rapidly with the excavations. On Tuesday, we removed the other half of the section to quickly get down to ground level. Using mattocks, shovels, and trowels we went through the section, until we nearly reached bedrock. For finds, only a few bits of fired clay were found. On Wednesday, we continued to clear the remains of the section and bedrock. Everyone was sent to site to speed things up, thus we managed to finish by the end of the day. Afterwards, we returned to the red patch from last week to determine its significance. With a quick look, it was obvious that the patch was not archaeological and a part of the bedrock. As for finds, there was nothing.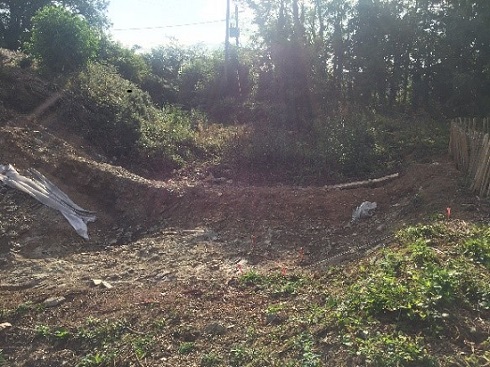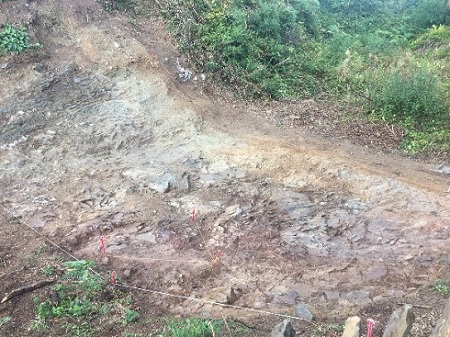 Feast
Thursday was Feast day, in which instead of working, we ate and relaxed for the day. Before the feast, the morning was a bit busy as we helped to set up the tables, fire pits, and benches. However, after that we began to cook and eat. First up was the sausages, which cooked on the grill and we use stick tweezers. Next up was the ham, which was cooked in the Fulacht Fiadh. This time the students went down to watch the process and took the ham up to the hill. Meanwhile, the rest of the interns and I stayed behind to tend the fires. After a while, the students came back and we ate the ham, we cooked some hamburgers and vegetables. Time flew fast and the day ended as quickly as it started.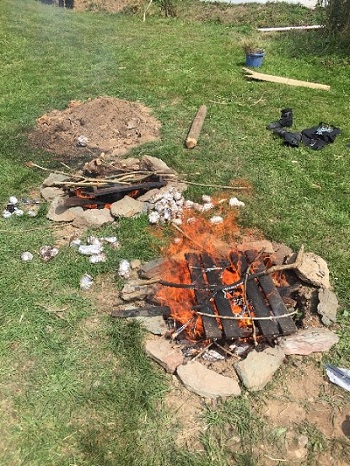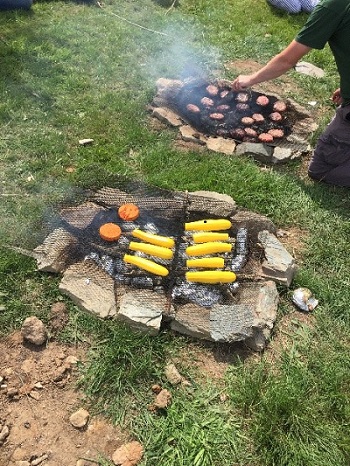 Final Group Goodbye
Friday was quite the slow day, but also a sad one. It was the last day for the final group of the season to be with us. The day started out later than usual as we came in a little bit later. After some more students show up, we went into Cutting 5 to dry the site as there was rain. After we dried the site, we went back to do a final trowel of the site, before we took photos. Meanwhile, some of the other students went to Cutting 1 to refill it with spoil from Cutting 2. After Cutting 5, we joined the other students in Cutting 1 and helped backfill it. Due to rain, we had to, unfortunately, end the day early and so we bid our farewells to the students.