Cutting 4
The second week was also as busy as the first week. For starters, instead of removing the fence, we removed the soil that covers Cutting 4. Cutting 4 is a test section that helps answer questions on the site. Here, we figure out if the area is simply fill or if it has medieval structures. However, we must remove the soil before we excavate the cutting. Removing the soil layer took some time as there are a lot of roots which are difficult to remove. However, it was not so bad as we finished in a day.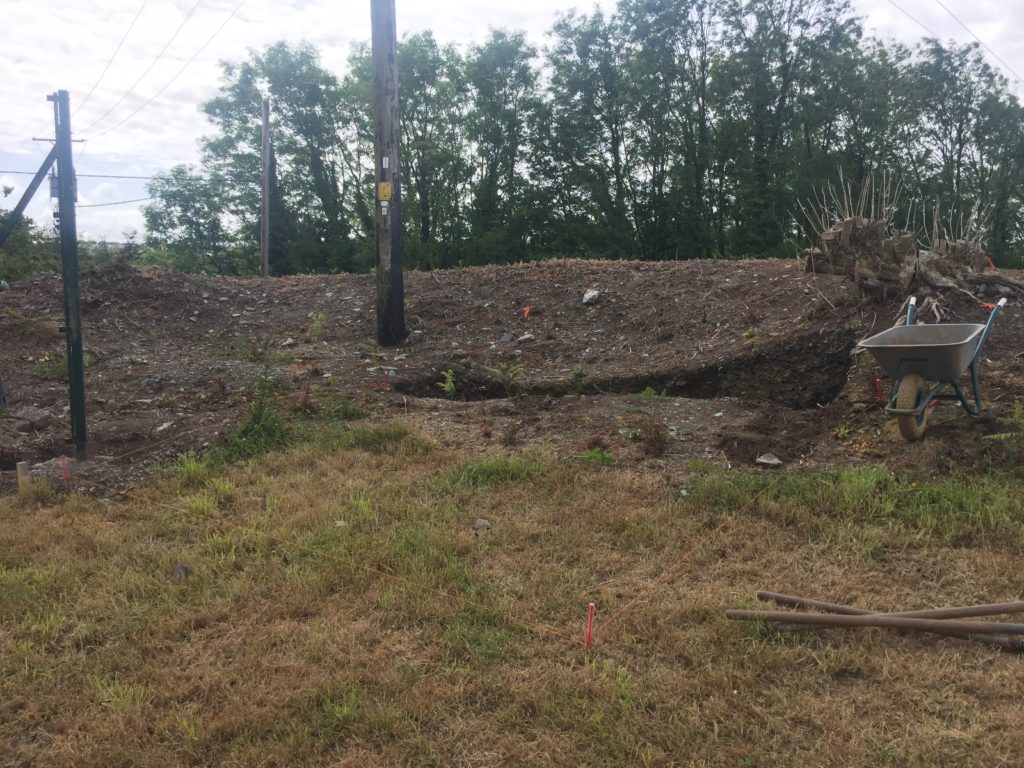 Rainy Day
The next day was a bit slow as it rained hard. Instead of working outside, we studied archaeological techniques, site maps, and history. The study section is quite useful as we refreshed on old material and updated on the latest information. Meanwhile, it is also my first tea preparation with the first group of students. These students are part of the forensic anthropology program by the University of New Haven, who will stay with us this week. During tea prep, I help to bring out tea and snacks to the students. After teatime, I help with the cleanup and make sure that all is sorted. The weather cleared up and when I was home, a double rainbow appeared outside my home.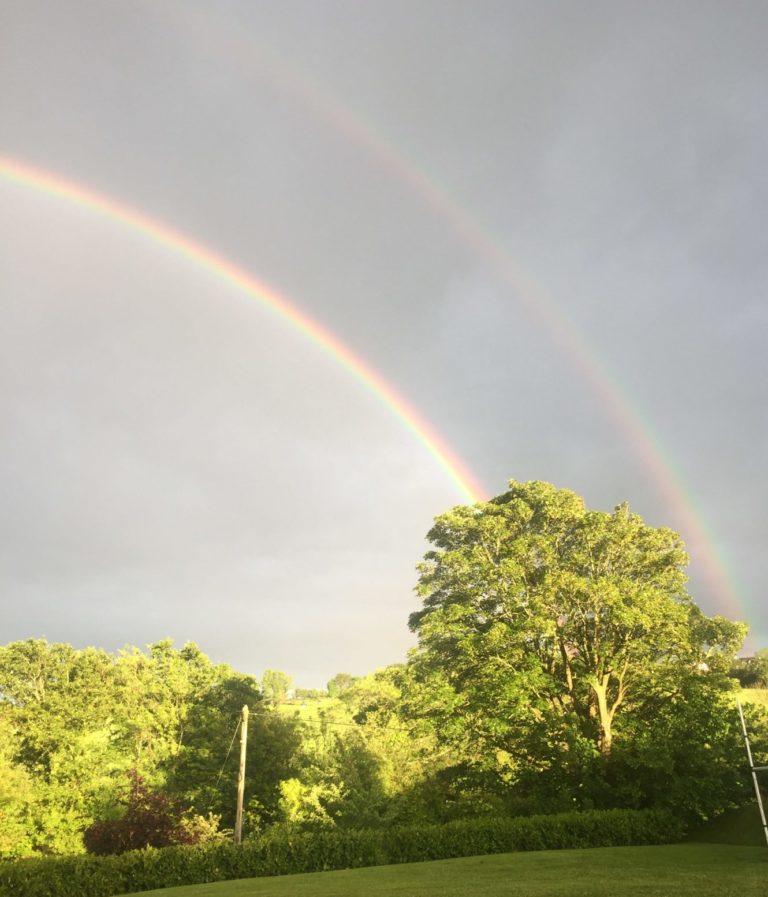 Return to the Fence
After that day, the weather got better, and we resumed clearing Cutting 4 of soil. Despite having removed the soil on the first day, the cutting expanded. However, before we remove the soil, we finished removing the fence. The fence is difficult to remove as it is in concrete. As such, we removed the concrete by using mattocks, a pick-axe and axe hybrid, to chip off pieces. It is demanding work, and so we took turns in chipping away slowly. After a long time, we have managed to remove the fence.
Tree Stumps and Moss
With the fence gone, we return to removing the soil. However, there was a tree stump that was in the cutting as well. As such, it is my responsibility to remove the roots of the stump. Removing the roots was also difficult as there were a lot of them, with some being very thick. To remove the roots, we used an axe, hatchet, and several clippers. Unfortunately, we could not remove the stump as its removal can create a large hole.  At least we finished Cutting 4 and removed the soil. We then worked on removing the moss on Cutting 1. Removing the moss is easy, but painstaking work as the walls are fragile. As such, we used special trowels to remove the moss. After removing the moss, the second-week has passed.