Belgium operates in a diverse, globalised and open economy.
Marketing is an exciting and dynamic industry to be involved in.  It is a core element of all business, thus opportunities exist across the different private, public and voluntary industry sectors. These can range from financial, consumer and information technology industries, to NGO's, charities, local government and higher education institutions.
An internship in this field can help you explore areas like customer behaviour, psychology, business management, human resources and culture, and the use of IT and digital media impacts on the sector.
Marketing is an area that can be a central part of placements within any field. Marketing interns can expect to work within any of the sectors, from a medium-sized business firm, to a high tech IT company or an NGO focused on human development, poverty, gender imbalance, etc.
Placements are often in the area of digital marketing, focusing heavily on social media, SEO and market research. In-house marketing may focus on more diverse tasks like event planning, fundraising and other areas of business.
Interns will hone their skills and learn new ones within a fast-paced, multifaceted environment.  We will try our best to match your interests and studies to the placement, keeping in mind that any placement abroad will teach you many skills that you will learn later in life, not just in the workplace!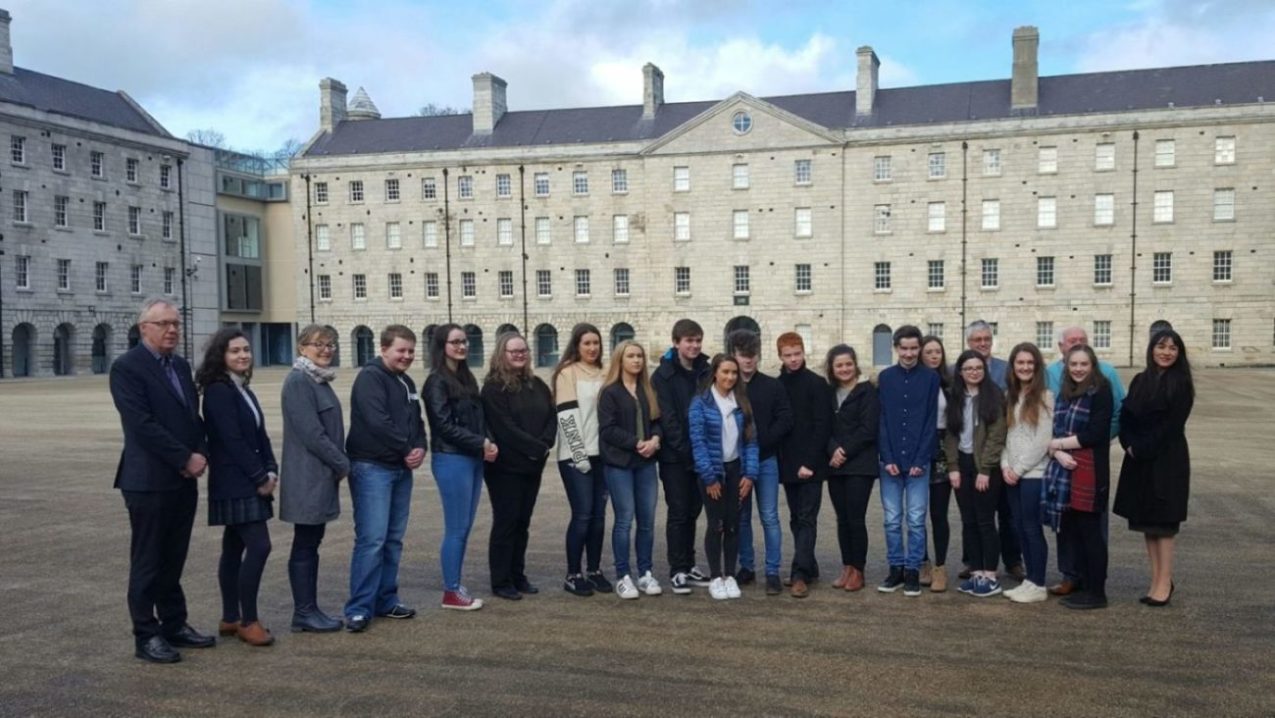 With a population of 90,000, 40,000 of which are students, there are few towns in Flanders that appeal to the imagination more than Leuven.  Interns will be immersed in history, culture, architecture, gastronomy and modern science all at the same time. From the Gothic Town Hall and the Great Beguinage, to the student atmosphere of the Old Market Square and the home of Stella Artois, Leuven has it all. Irish College Leuven is within a short walking distance of all of these landmarks, and more!
Most people get around by bicycle (Fiets), foot or bus – the choice will be yours!  Being such a small town, you can cover all of it by foot in a single day, which will allow you to treat yourself to one of Belgium's sweet treats at the end of the day.
Leuven is also only 20 kilometers from Brussels,  which is well connected to neighbouring countries Germany, The Netherlands, Luxembourg and France. 
"With the help of Learn International my visit to Dublin could not have been better. They assisted me immediately with any concern I had and were eager to hear about all of my experiences anytime I did something new. I shared many stories about my internship and how great my colleagues were. My internship allowed me to travel to different wedding destinations and see the historic venues Ireland had to offer. My advisor from Learn International was very personal with the way she assisted and interacted with me. I truly feel I had a friend by my side in times of need or just for lunch!

Speaking of food, Ireland wasn't short of amazing places to eat and enjoy night life. I'll never forget the evenings I spent watching performers dancing in pubs, streets and restaurants just to entertain us! The way the performers interacted with one another and the crowd really made for a genuine and friendly vibe in Ireland. I think about the six weeks I spent in Ireland almost everyday.

It has changed the aspirations I have in life and made my desires more meaningful. It is remarkable how big of an impact this country and program has had on me. I would not change it for a thing."
Sydnie
New Mexico State University - Photography Intern, 2016
"I would say the internship placement was great and I wouldn't have changed it for anything. It was exactly what I wanted to get out of the program and felt like they did a great job teaching me through different projects and assignments."
Tyler
North Dakota State University, USA - Finance Intern
Airfare, materials for placement, visa, transport, mandatory health insurance, some meals and spending money aren't included. Please budget accordingly.