Services are the powerhouse of the economy, accounting for four-fifths of the UK's gross domestic product (GDP). The UK is seventh best country in the world to start a business, according to the World Bank.
London has been described as the financial capital of Europe and vies with New York City for the title of the largest financial centre in the world. Half of all the debt and equity issued in the EU involves British financial institutions.
The Bank of England, the UK's central bank, is the second-oldest central bank in the world and is considered a model of best practice that other countries base themselves on. The London Stock Exchange is the largest stock exchange in Europe and the third largest in the world. It was established in 1801.
London is home to over 500 banks, including 251 foreign banks. Major financial institutions with headquarters in London include Santander, Barclays PLC, and Lloyds. Much of London's finance industry is located within the square mile known simply as 'The City'. Canary Wharf is another major financial district and is where many new firms set up.
The UK is also considered a great place to start a business, with a thriving ecosystem of incubators and startups that seem un-spooked by Brexit. In 2017, the tech sector attracted a record £2.99 billion of venture capital investment.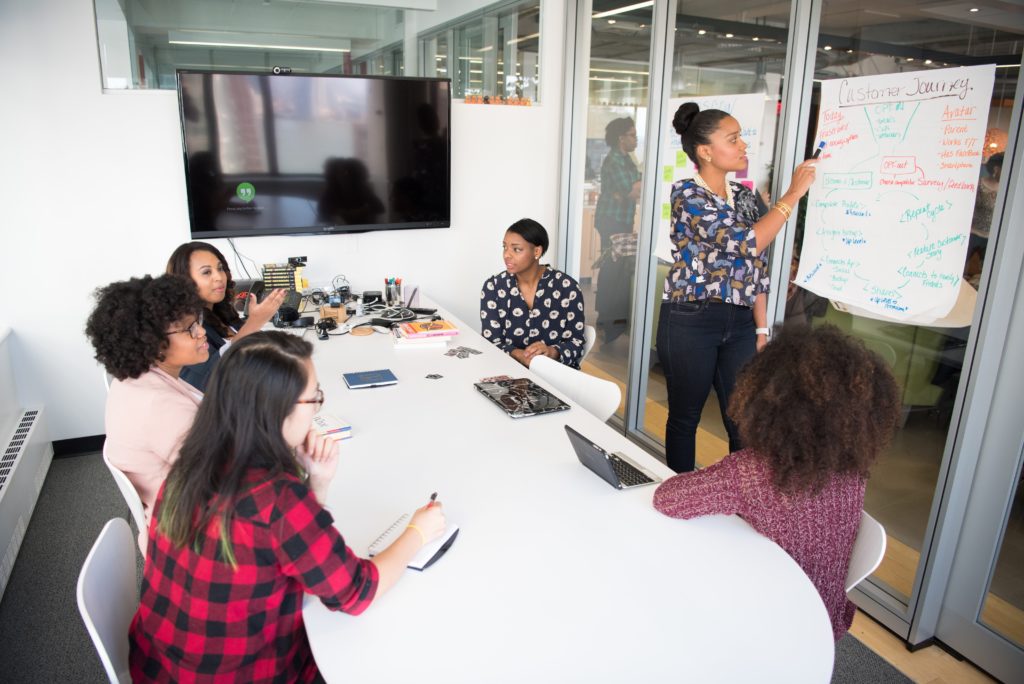 Business and Finance Internships
London is a city of great beauty, history and heritage, but it is also a city of big business and global ambition. The business and finance sectors are particularly competitive and challenging, and attract the best talent from around the world.
Ambitious students with Finance and International Business Majors come to London eager to experience the fast-paced and world-class experience that only this city can give.
Firms in London often operate on an international level, so a Business internship is likely to expose you to both domestic, European and even Middle Eastern markets. You may assist in business development, conducting interviews with companies, gathering information from trade associations, and maintaining company databases on a CRM.
Your placement could be with a consultancy. You'll gain insights into the analytical and advisory services such a firm offers to clients, and help draw up these informed and detailed reports. You may help develop market research reports on consumer behaviour, or expert predictions on new markets.
This is an opportunity to discover which industries and type of firms you want to pursue a career in. You'll develop your business instincts and sharpen your networking and communication skills from shadowing and learning from the industry-leading professionals above you.
Finance students may be placed with a trader, assisting in projects such as yield curve analysis, market research, and analysis of FDI, trade and economic data. A placement in a smaller firm can offer lead to hands-on experience and more input into projects.
Future employers will look for experience where you were challenged, and your contribution made a valuable difference to the company. A London-based internship will do this, and is a powerful indicator of your ambition and enthusiasm.
Possible Placements
Analyst for a trader
Business development firm
Business consultancy
SME
Investment bank
Tech start-up
Private equity firm
I would say the internship placement was great and I wouldn't have changed it for anything. It was exactly what I wanted to get out of the program and felt like they did a great job teaching me through different projects & assignments. My internship experience improved my knowledge in social networking, personal branding and financial products & systems used in the European Union.
Tyler
North Dakota State University, USA - Finance Intern
With the help of Learn International my visit to Dublin could not have been better. They assisted me immediately with any concern I had and were eager to hear about all of my experiences anytime I did something new. I shared many stories about my internship and how great my colleagues were. My internship allowed me to travel to different wedding destinations and see the historic venues Ireland had to offer. My advisor from Learn International was very personal with the way she assisted and interacted with me. I truly feel I had a friend by my side in times of need or just for lunch!

Speaking of food, Ireland wasn't short of amazing places to eat and enjoy night life. I'll never forget the evenings I spent watching performers dancing in pubs, streets and restaurants just to entertain us! The way the performers interacted with one another and the crowd really made for a genuine and friendly vibe in Ireland. I think about the six weeks I spent in Ireland almost everyday.

It has changed the aspirations I have in life and made my desires more meaningful. It is remarkable how big of an impact this country and program has had on me. I would not change it for a thing.
Sydnie Roper
New Mexico State University - Photography Internship, 2016