Welcome Surprise
Coming back from the weekend, we encounter a peculiar surprise. On the entrance of the site, someone has arranged some stones to spell out "Leave". At first, it was a bit unnerving for the other interns, but to me it was hilarious. The stones were left by a pranker, so there is nothing off foot. After clearing the stones for the tourist's sake, we resumed excavations. Excavations continued as usual for a few days, with the only difference being we are the only ones there. The new group of students will not be arriving until next week, so we have the site to ourselves. However, we soon face new surprises that appear in the cutting.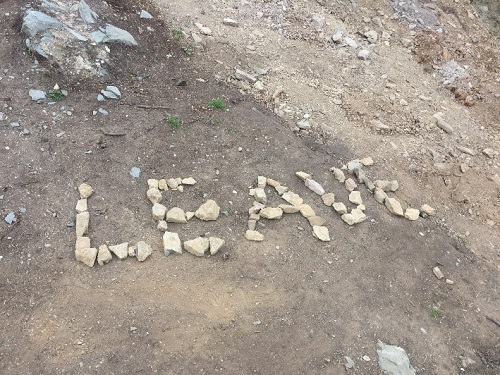 Cutting 1 Surprises
One of the first things that struck us was the large pocket of charcoal that popped up. This large pocket is big enough and has the shape to be classified as a posthole. Furthermore, the posthole is found below what used to be the furnace area. Also, there was a piece of pottery shard that is located there as well. Could the furnace area be a post for a larger structure? Or is it all part of a much larger furnace? We can interpret this discovery later as there more things found. Another peculiar aspect of the cutting is that one of the corners cuts into subsoil, deeply. It even has two stones and a lot of mortar surrounding it. We are not sure what this feature really is. Other than the posthole and the undercut layer, nothing much was found.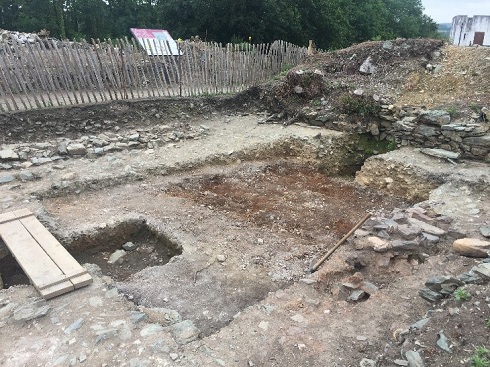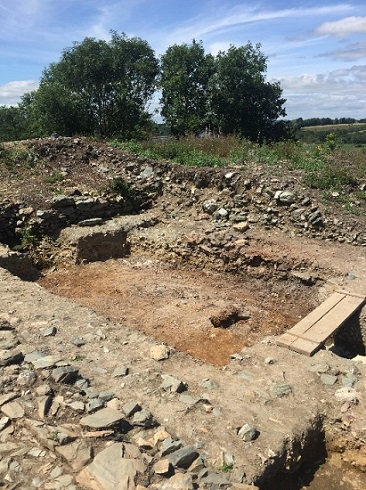 Movie, Sick, and Half Day
After Tuesday, everything was relaxed for the rest of the week. On Wednesday, we had a movie day where we watched movies for most of the day. In the morning, we worked a little bit before tea break, then we decided to watch the movies. Before the movies, we paid a visit to Jim, the falconer. He brought out two owls, one named Digger and another named Willy, and they were adorable. After the visit, we settled down in the office and watched two movies, Mummy and National Treasure. During the week, I also caught a bug, that make me to cough. So I took the next day off to recover and catch up on my journal. With a day's rest, I returned to work on the last day, which is a half day. We managed to nearly excavate the cutting in time for next week's sections.