Dear Summer 2022,  
If I could've told myself 5 years ago that I would study abroad in France for two months, I wouldn't have believed it. So, it was a dream come true when I found out about this program at UF's study abroad fair. After I signed up it was just a countdown until the day, I left Florida.  
I wanted to fly with someone else, but I ended up flying alone, or so I thought. During a layover in JFK, I met someone that was also in my program flying to Brussels on the same flight as me. I also had already been planning on meeting up with someone else in Brussels so now we had a trio traveling to Lille.  
Landing in the Brussels airport felt like a breath of fresh air—after 6 hours on a flight that's exactly what I needed it. Then came the hour-long wait in customs, but I do remember employees handing out bottles of water; already a great impression of Europe. Then it was time to get to Lille.  
After 3 trains, we finally ended up in Lille Flanders. I wish I could rewatch the moment I stepped out of the train station. I instantly fell in love with the city. Once we stepped out the cool breeze hit our faces, and all was well.  It was a cool and breezy day, and the people were bustling through the streets and sidewalks. The sky was light blue like cotton candy, and we had to figure out how to get to the other station. Luckily, the stations were right next to each other and with a bit of walking (and struggling pushing our luggage) we made it to the station. I would do anything to wrap up those first few moments of my time in Lille.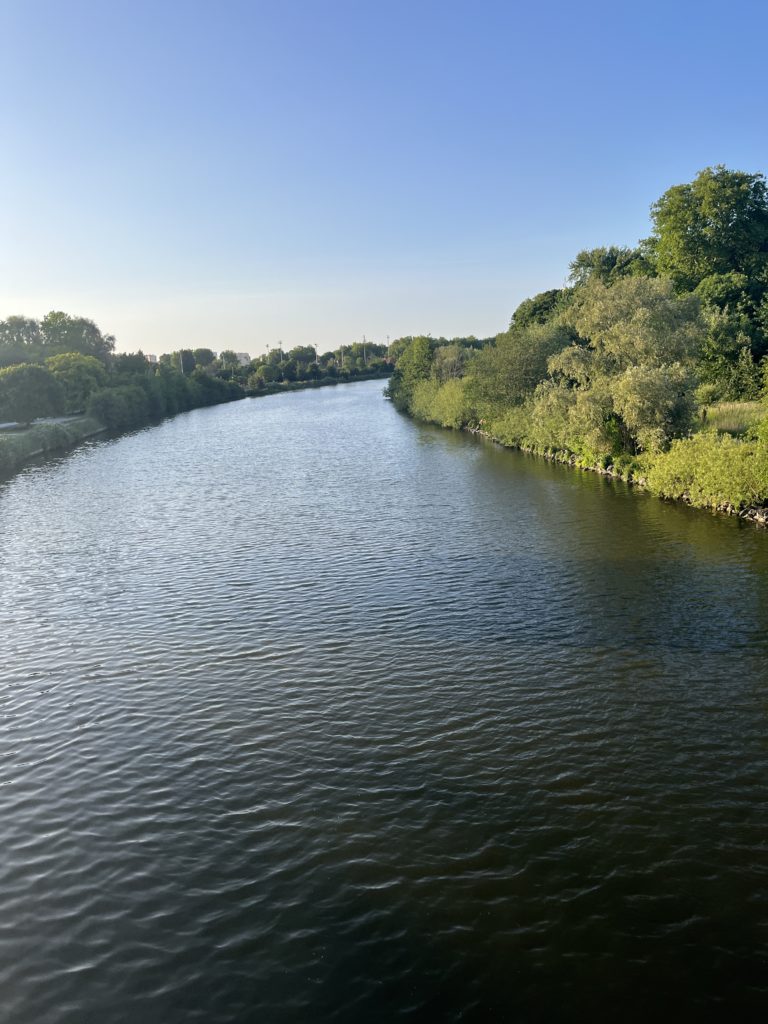 If you're worried about making friends, let that worry pass; In time you will find your people. Something I wish I would've known in the beginning is that it's good to hang out and be nice to everyone, but if you don't find yourself clicking with a group that's okay. I found myself in a situation like that, but I didn't get sad about it, instead I came to terms and found my people on this trip. I know it's cliché to say that you'll make true friends when you study abroad, but I'd say that checks out.  
Anyways, the weeks started to go by so quickly, but also seemed to last forever. That sounds like a paradox, but it's true. By the end of our first month, I felt like time didn't pass, but I was halfway through the program.  
In that first month, I learned to appreciate the moment and really try to grasp and take in my surroundings. Some days sitting in the park listening to music was so peaceful for the brain. I even found a band playing one day in the Citadel — this was one of my favorite moments. Truly, there were so many new things that I would have never found in the United States. One thing I would advise is to really try to take in what you won't find at home.  
Then came the second month of our program. At this point I was feeling a little home sick. I missed my sisters, my parents, and my dog. I didn't think I would miss them as much as, but then I remembered that I only have a few weeks left in Europe, so I must cherish the moments I have.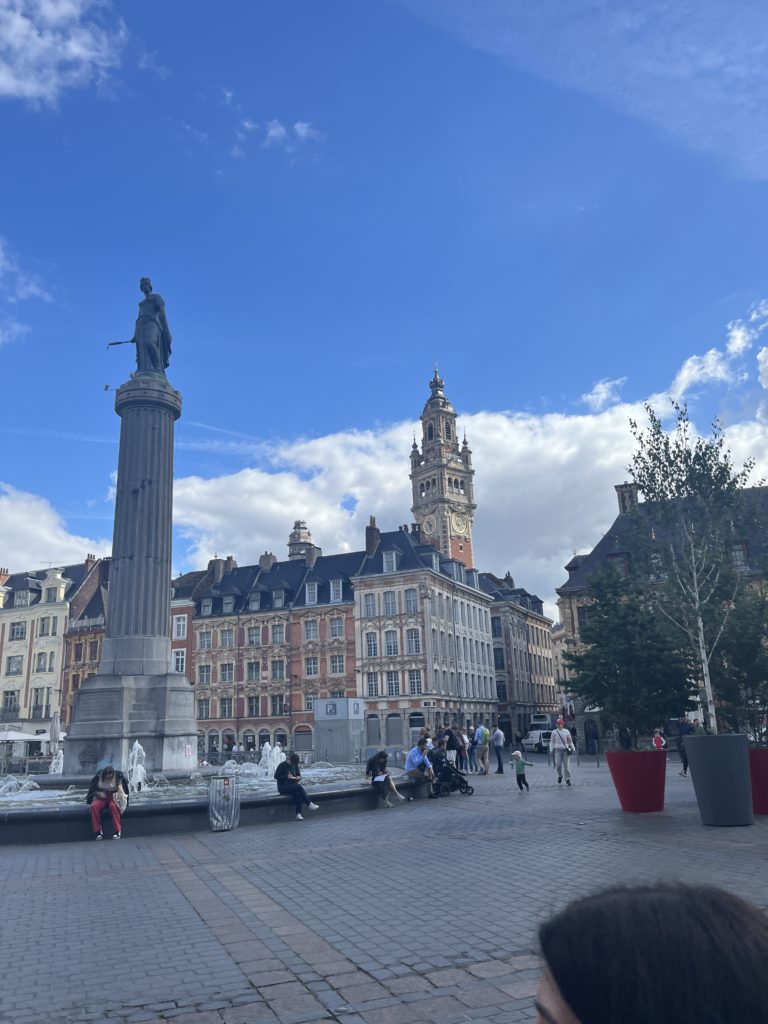 In my opinion, the second month went by faster than the first. In this month I did a lot more studying that comes with the study abroad. Now our group had two hours of physics in the morning and two hours of physics in the afternoon. I wish I could tell you that I really paid attention throughout the entire class, but it would be wrong for me to lie. Just like school in the US, taking classes can be very exhausting at times. The good thing about our class specifically is that the professors understood how exhausting classes can be. Our professors would often give us 15-minute breaks at the halfway point of the session. If you're worried about the subject material and the difficulty, I can vouch that the exams won't be that bad. Don't let the class stop you from making the decisions of studying abroad.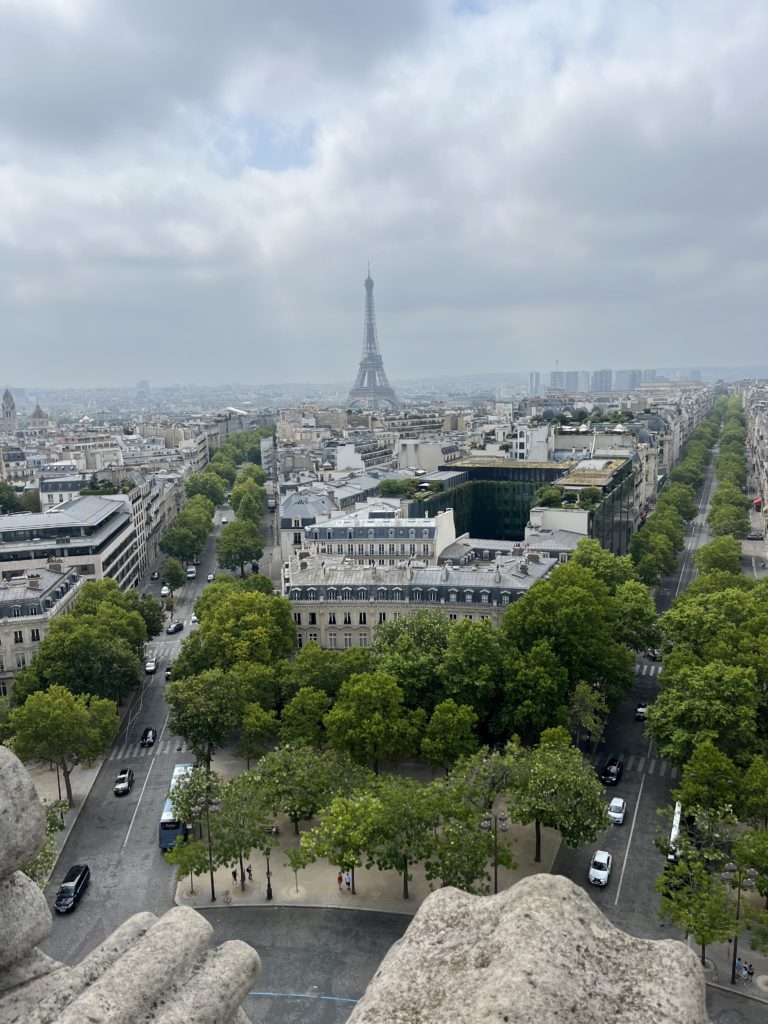 In this second half of the program, I started to go out more and try new things since the fact that I was leaving in 4 weeks started to dawn on me. I finished a Netflix series with some friends, saw the Minion's movie with the entire UF program, and went on a day trip to Brussels. I stayed in Lille and explored what it had to offer. There's also a cool board game restaurant in Lille called La Luck that I would 100% recommend for a fun time with friends—just make sure to make a reservation. Then on my last weekend here I went to Paris and climbed the Arc of Triomphe and the Eiffel tower. Then on my last Sunday I went and climbed the Lille Belfry with a few friends. Going up those stairs and finally reaching the top was one of the most fulfilling feelings. We could see the entire city of Lille from the top and it was fun to be able to talk about the city since we've been here for 2 months already. If this study abroad were a book that would be the perfect ending.  
It's a little scary that my time here is ending so quickly, but also, I appreciate how long I've been here. This month was more relaxing than the first, but still had amazing parts to it. I'm extremely happy with my study abroad experience. The city of Lille is beautiful and I'm glad I got the chance to stay and explore this city and see all its ins and outs. Additionally, the program directors at the University Catholique de Lille were super helpful and some of the nicest people I've met; thank you for your work in this program.  And to my classmates: Thanks for being so friendly and making this program truly unforgettable.  
Sincerely,
Ivanna Milian