Learn International Alumni
Woohoo and thank you for becoming a member of the Learn International family! We really hope that you enjoyed your experience abroad to the full, and that you arrived home safely with lots of exciting stories for your loved ones! With any type of study abroad experience, you will see your career opportunities enhance and new possibilities opening for you to explore.
What do I do next?
1. Join Our Global Alumni Forum
Once you have completed your study abroad programme, you will be invited to join our Global Alumni Forum on Facebook, so we advise you to approve the request. It's a great way to get some tips on interviewing, resume and CV writing and advice on applying for jobs or graduate school, in addition to networking and keeping in touch with other students who share the passion of study abroad.
2. Write a Testimonial
If you would like to share a testimonial on our site, please send your words to us and we'll be sure to add it to our
Testimonial Page
.
3. Apply for Scholarships to Another Programme
Any alumni who wants to return and do another Learn International programme is eligible for a scholarship of €500.00 or more for any Learn International programme. All you have to do is contact a Learn International Coordinator and let them know you're an alumni when you apply. All we ask is for you to write a blog or do a fun video blog of your experience!
4. Follow Us on Social Media
We are very keen for you to stay connected and active within the Learn International family.  If you're not already doing so, follow us on
Facebook, Twitter, Instagram, YouTube and LinkedIn for fun facts and updates!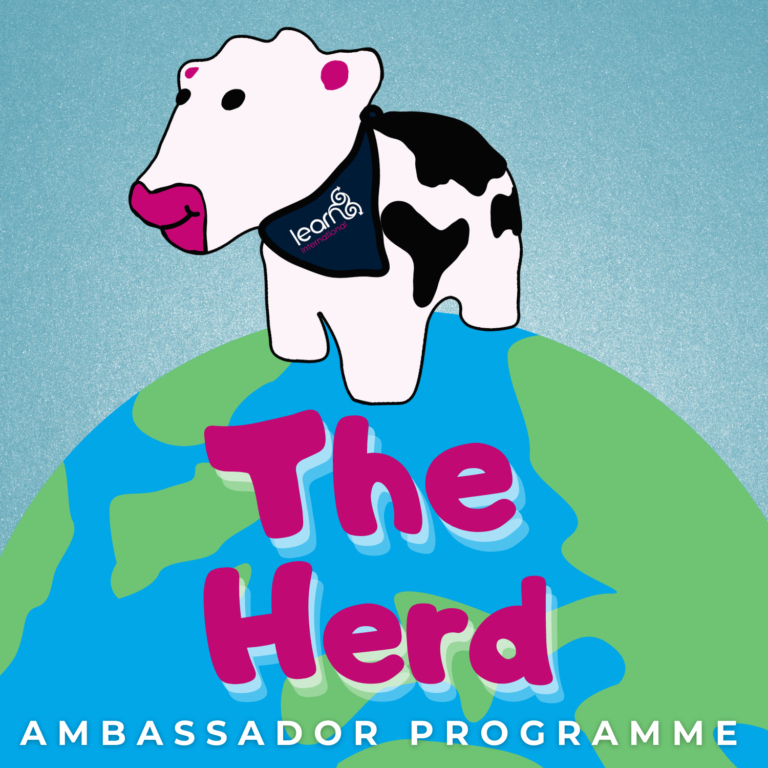 Introducing the Learn International Ambassador Programme:
There's nothing better than sharing your experience with others and playing a small part in someone else's study abroad experience. The Herd Ambassadors write travel blog posts, contribute content to our social media and help out at Study Abroad fairs.
Benefits of Being an Ambassador
Networking and professional skill building
Letter of recommendation upon successful completion
Additional money off future abroad programmes
Ability to add your ambassador role to LinkedIn, resume and Facebook
Certificate of completion
Coffee, or lunch gift cards if participating at different events
Receive your own Cow mascot