In Scotland you can see, walk, and reach out and touch the past, making it a History and Heritage major's fantasy. You can't crest a hill in the Highlands without a castle coming into view and giving you shivers of the past. Expertly-restored historic houses dot the countryside. Even on a short stroll through Edinburgh you will encounter an 800-year old castle and New Town streets that have changed little in 200 years.
Of course it's not just the historic sites that bring you to Scotland; it's the prehistoric sites. The landscape includes Iron age hillforts, 5,000-year-old tombs and most spectacular of all: Skara Brae (the "Scottish Pompeii"). Skara Brae is a Stone Age village that is older than Stonehenge, the Great Wall of China and the Pyramids of Giza. Uncovered by chance after a fierce storm in 1850, it is now the best-preserved Neolithic village in northern Europe and offers compelling insights into what life was like for people living 5,000 years ago.

Skara Brae is part of the 'Heart of Neolithic Orkney', a collection of places that were declared a  World Heritage Site by UNESCO in 1999. It is among several UNESCO World Heritage Sites in Scotland including the Old and New Town in Edinburgh, the St Kilda archipelago, an 8th-century village New Lanark, and The Forth Bridge.

Scotland takes its history and heritage very seriously and Edinburgh is home to many of the most magnificent historical and cultural sites in the country. Major museums, archives, libraries, historic houses and archaeological sites are based in or around the city.

Edinburgh is an ideal place to live, breathe and experience history, and also learn about heritage and historic preservation.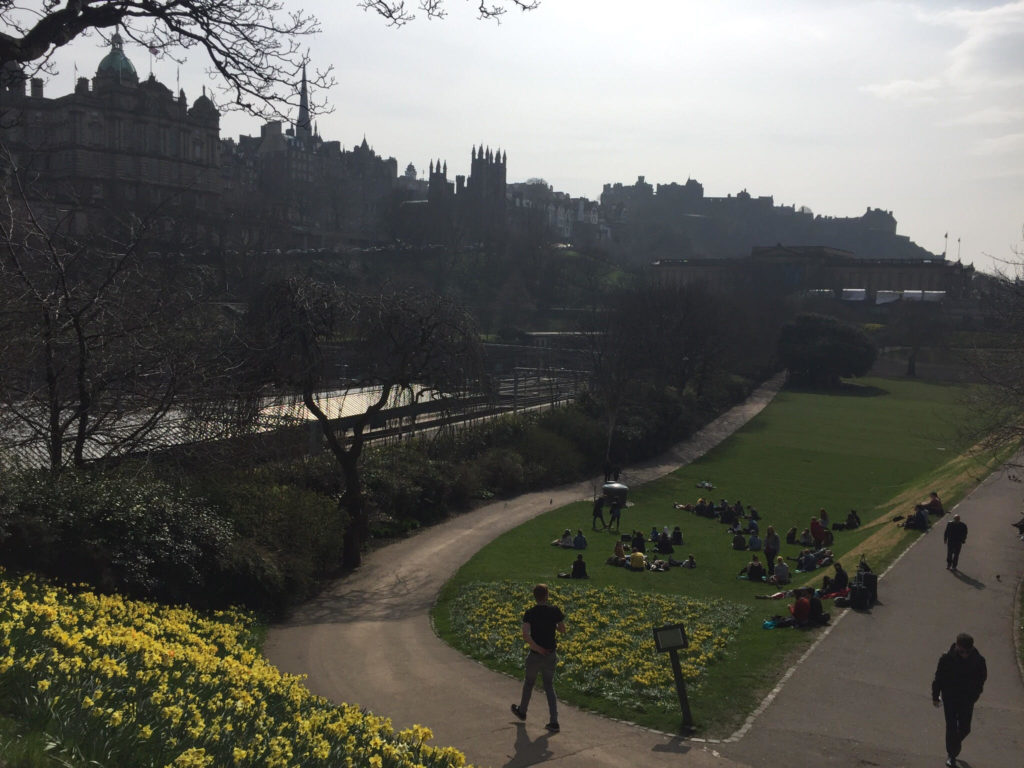 What to expect from a History or Heritage internship
The sense of time travel from just walking to the shops is one (big) reason you'll want to intern in Scotland. The other reason will be access; access to incredible historic material and artifacts, access to esteemed heritage and archival professionals, and access to iconic institutions.
There are many potential organisations and departments you could be placed with, depending on your interests and career goals. Shadowing an archival professional is a possibility. You could be working with archive materials, interpreting and handling original documents, manuscripts, or records. Or you may be embedded into a museum's private collection, helping to analyse content, determining historical context and contributing to a catalogue for future researchers. You can expect to get hands-on experience, guidance, and maybe even the chance to conduct secondary research of your own.
A placement on the operations side would be different, assisting a manager or curator with the day-to-day running of a museum, library or heritage site. You could be involved in registration, documentation, exhibitions or developing resources and support materials.
Alternatively, you might be involved in the engagement activities of a library, museum or private collection. This would be exciting and people-facing work including running events, outreach programs, and educational exhibits. You might be drawn to marketing activities, helping with the website, social media channels, or press releases.
Wherever your placement, it's guaranteed to absorbing and fascinating experience for someone interested in a career in this field. You'll be steeped in history and surrounded by others who share your passion. An unforgettable experience in an unforgettable place.
Possible placements
Public engagement department of a museum
Local history library
Education & outreach program with a museum or historic society
Photographic, music or public record archive
Restored historic house
Assist curator in gallery or museum
Major library
"I coordinated an major event within the organization and developed my leadership skills. I also designed a logo with various software programs, and got to practice my public speaking by going on the radio to talk.

A Advice to future interns; "Patience and remembering that it is important to produce work that I am proud of, but at the end of the day I have to produce work that my supervisor/and or clients are happy with." It was an amazing experience to be able to gain internship experience and be able to travel around Ireland over the weekends, I really would recommend this program. I think that it is a great way to gain/improve personal and professional skills through the duration of your time here that you thought you would be able to do or have.
Lauren
University of New Mexico, USA - International Studies and Environmental Science Intern
"Coming to the program, you can definitely learn something new in your career field. With the great opportunity to meet a group of new friendly people."
Sophie
University of North Carolina at Chapel Hill, USA - Computer Science Intern - 2016
Edinburgh is a vibrant, perfectly-sized and simply beautiful city. With a huge student population and unparalleled historical heritage, it manages to be both young and timeless at the same time.

The Old Town is dominated by the 800-year old Edinburgh Castle, looming over the city like a set piece from Game of Thrones that they never took down. Even if you had no interest in architecture before you get here, you will spend the months walking around marvelling at your surroundings like you're part of an Oscar-winning set design. Look out for Ancient Greek influences in New Town – Edinburgh was once known as the 'Athens of the North'.

Edinburgh is small by North American standards. Just a population of just 500,000 people, getting around is easy and you can walk almost anywhere. It is also one of the safest cities in the UK with a low crime rate, and was recently voted the third most welcoming city in the world by readers of Conde Nast Traveller. Edinburgh punches above its weight in cultural and artistic offerings. It is home to world-class museums, galleries and some of the biggest festivals in the world. Visitors come year-round in their millions. In 2017, Edinburgh Castle welcomed two million visitors in just twelve months.

The summer is an electrifying time to be in the city as it becomes the centre of the Arts universe when the International Festival and legendary Edinburgh Fringe take over. There's a city-wide carnival atmosphere of non-stop celebration and artistic exploration.

In winter, you will not find a more atmospheric place to wander cobbled streets and winding laneways and write a medieval horror screenplay. The famous Edinburgh Christmas Market will keep you busy and warm with shopping, rides, mazes, and ice skating.

Year-round, this is a city designated by UNESCO as a "City of Literature." There are 12 festivals a year celebrating everything from jazz and science to books, comedy, storytelling and of course film.

The international airport and centrally located railway station mean you're well connected for a weekend away in the UK or any nearby European city.