The UK film industry's wide-ranging and award-winning repertoire also includes compelling historical dramas such as The King's Speech, animations like Wallace and Gromit, and documentaries including Banksy's Exit Through the Gift Shop.
The independent television sector is another success story, producing groundbreaking shows that are syndicated and replicated around the world. Iconic series The X-Factor and Who Wants to be a Millionaire? and scripted dramas Sherlock and Downton Abbey have been watched in hundreds of territories. And the world would simply be a darker place without classic British comedies The Office, The Thick of It and Fawlty Towers.
London dominates these sectors. Over half (55%) of UK film companies are based in the capital, including the UK's pre-eminent production house, Working Title, who you can thank for Bridget Jones, Notting Hill and Love Actually. Two thirds of all the UK's film jobs are based in London and the South East.
It's no surprise that so many media companies have headquarters in London. There you'll find the BBC (the world's largest broadcaster), Channel 4, ITV, BSkyB and CNN International's European base. Around two-thirds of TV commissions are produced in the capital.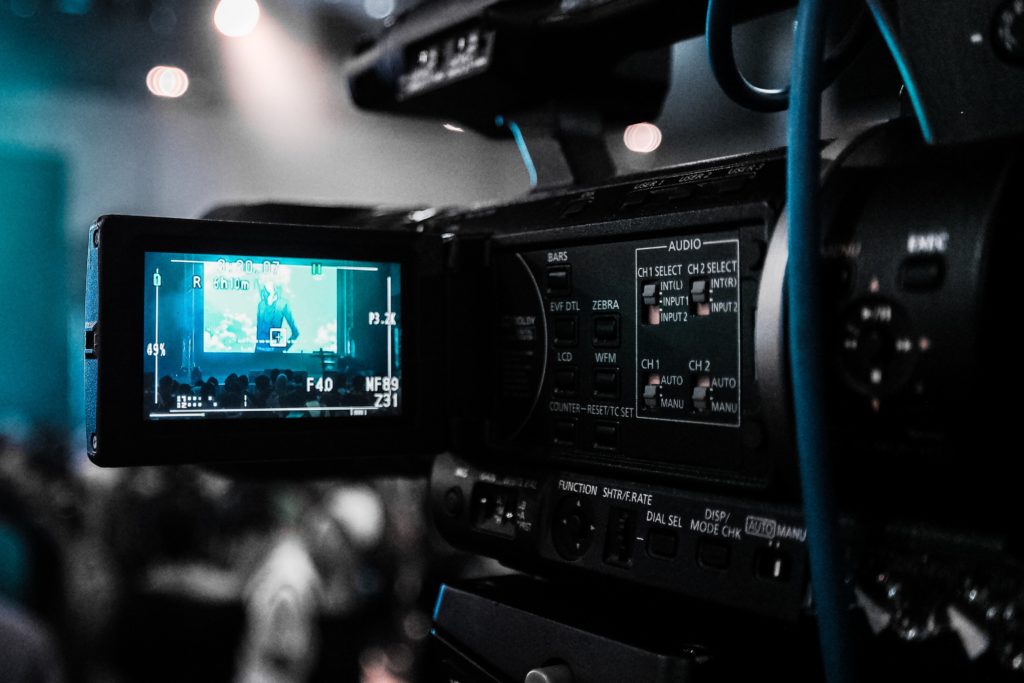 TV, Film & Animation Internships
You're probably aware that work experience is everything in this industry. Professionals get work through two things: their showreel and their network.
At entry level, you're unlikely to have a reel (besides college work) or a network of professionals to recommend you. When you're vying for graduate positions, an internships proves to a potential employer/producer that you're serious about pursuing this career, and that you're flexible, hard-working and a fast-learner – all essential in a real-world environment.
These internships tend to be hands-on. In pre-production you might assist in drawing up storyboards, location scouting and going to casting meetings. Going behind-the-scenes in production could see you moving across several departments such as camera, facilities, costume, set design and lighting. Or you may join editors and finishers in post-production: assisting in the editing suite, using Photoshop, and recording voiceovers.
Some interns are keen to understand the business side of how shows are made. They learn about the investments, budgets and legal frameworks that are put in place well before a director yells 'action'.
These placements often include administrative support like being a runner on set. Running errands for crew or assisting a producer with paperwork is inevitable in a graduate position, so use this experience to sharpen your organisational and people skills.
There is no typical day in this exciting and fast-paced sector. The weeks will fly by.
Possible Placements
Animation house
Regional broadcaster
Independent TV production company
VFX post-production firm
Documentary film maker
Live TV studio
Children's television
Film distributor
"I coordinated an major event within the organization and developed my leadership skills. I also designed a logo with various software programs, and got to practice my public speaking by going on the radio to talk.

A Advice to future interns; "Patience and remembering that it is important to produce work that I am proud of, but at the end of the day I have to produce work that my supervisor/and or clients are happy with." It was an amazing experience to be able to gain internship experience and be able to travel around Ireland over the weekends, I really would recommend this program. I think that it is a great way to gain/improve personal and professional skills through the duration of your time here that you thought you would be able to do or have.
Lauren
University of New Mexico, USA - International Studies and Environmental Science Intern
"Coming to the program, you can definitely learn something new in your career field. With the great opportunity to meet a group of new friendly people."
Sophie
University of North Carolina at Chapel Hill, USA - Computer Science Intern - 2016
London a global, vibrant and diverse city. Its 10 million residents come from all over the world, creating a cosmopolitan cocktail of cuisine, fashion and culture that is uniquely London. Its architecture is as diverse as the population: you'll find Georgian town houses, Victorian palaces and glittering skyscrapers yards away from each other. In fact, one London intern said the best advice she ever got was to walk a different route home from work every day. Each commute was a discovery.
The City is a global hub of business and finance, but it is equally a creative and cultural heavyweight. London is renowned for its theatre, and over 1,000 museums and galleries line the streets. The nightlife and restaurant scene is legendary. We include excursions and social activities in the internship program so you'll get to explore along with other interns.
London is a young city: a higher proportion of its population is aged 20–34 years-old than the rest of England. It's also the most popular destination for international study. Over 100,000 students come to the capital every year, more than any other European city. Student discounts are plentiful on the high street, and you'll find special student rates on everything from transport to theatre shows.
There are endless ways to spend your time here. It would take many lifetimes to see the whole city. As writer Samuel Johnson put it: "If you are tired of London, you are tired of life."