For decades, visitors couldn't leave County Cork without a trip to the Blarney Stone to earn "the gift of the gab". 
These days, however, visitors are just as likely to be in University College Cork to earn a BSc in Genetics.
Over the past decade, Ireland has risen to be a leading, world-ranked, study abroad destination.
Significant government investment in higher education and innovation has put Ireland in the top 1% in terms of research impact, and has enticed the world's most innovative companies to establish European HQs here. Wrap that in the setting of a safe, friendly country, and it's no wonder Ireland is the seventh most popular study abroad destination for US students.
As a result, Ireland's fast-growing field of international education is an exciting place to be. If you're studying education, higher education administration, or career counselling, you'll love this placement.
You'll learn to develop and implement study abroad programmes, working with students and faculty directly to tick both academic and adventure boxes. You'll gain insight into the Irish higher education systems and markets, and learn skills in student advising, marketing, event planning and outreach along the way.
This placement is ideal for students who want to work in a study abroad, student services or academic department at a university.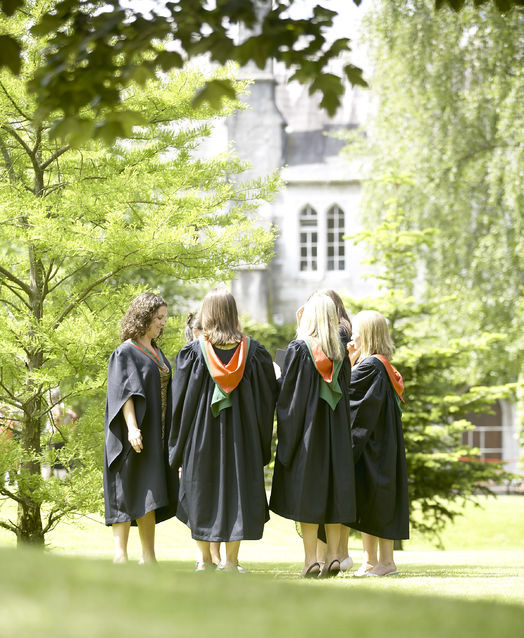 Katie May is a second-year graduate student in Student Affairs in Higher Education from Indiana State University. She did an International Education Internship in County Kildare in 2017
"Overall it was an amazing experience. I liked interning with a smaller company because it gave me one-on-one time with all the team members. The team was great and everyone was super welcoming. It had a family feel to it. I think I learned a wider range of skills than I would have at a large company.
Before the internship, I had only ever been involved in the academic side of advising. I learned how to talk to students interested in studying abroad as well as faculty members. I also learned about marketing and time management, and a new application system. I learned how to talk to people I don't know, and that things change and that you have to roll with the changes.
I came home from my internship a much more confident version of myself than when I left. I gained a lot of skills that I can apply to any job that I get in the future.
Indiana will always be my home, but a piece of my heart will always be in Ireland. I didn't realize it while I was in Ireland, but I was growing as a person. Since being back in Indiana I have heard numerous times about how different I am. The biggest difference has been how much happier I am. I smile more and I am more at peace with myself as a person.
I never would have learned as much about myself if I hadn't traveled abroad or had such an amazing internship. I am beyond thankful to have interned with Learn International and met so many incredible people over the last few months. It was a life-changing trip!"
With the help of Learn International my visit to Dublin could not have been better. They assisted me immediately with any concern I had and were eager to hear about all of my experiences anytime I did something new. I shared many stories about my internship and how great my colleagues were. My internship allowed me to travel to different wedding destinations and see the historic venues Ireland had to offer. My advisor from Learn International was very personal with the way she assisted and interacted with me. I truly feel I had a friend by my side in times of need or just for lunch!

Speaking of food, Ireland wasn't short of amazing places to eat and enjoy night life. I'll never forget the evenings I spent watching performers dancing in pubs, streets and restaurants just to entertain us! The way the performers interacted with one another and the crowd really made for a genuine and friendly vibe in Ireland. I think about the six weeks I spent in Ireland almost everyday.

It has changed the aspirations I have in life and made my desires more meaningful. It is remarkable how big of an impact this country and program has had on me. I would not change it for a thing.
Sydnie Roper
New Mexico State University - Photography Internship, 2016
Airfare, materials for placement, mandatory health insurance, lunches and spending money aren't included.