Thinking about Ireland as an international traveler, some of the first pictures that come to mind are of rolling green hills for miles, quaint pastoral lands with sheep happily munching on grass. While this is the scenery I observe during my daily trek to and from the dig site through the small town streets of Trim, Co. Meath, it is by no means the only scenery available. From the beautiful lakes in Co. Wicklow to the bustling streets of Dublin, Ireland boasts a wide range of scenic options for every traveler.
Dublin in particular because of its big city status offers so much. It definitely cannot all be seen in a single day. As a fan of history, archaeology, and museums it follows that my Saturday day trips into Dublin were definitively academic in nature. Though to be fair, as an avid food lover picking where to get my meals and snacks was definitely a high priority as well.
Saint Patrick's Cathedral
Saint Patrick's Cathedral is a grand sight to behold, regardless of your religious affiliation. The architecture and memorials on display are absolutely stunning. One of the memorials on display is a four tiered masterpiece depicting 4 generations of the same family. For science enthusiasts it may be of interest to know that one of the members illustrated in the above mentioned monument is Robert Boyle, "father of modern chemistry". Another well known individual buried and memorialized within Saint Patrick's Cathedral is the author and poet Jonathan Swift. It was really cool to see the resting place of an author whose works I read as part of course requirements in High School.
Trinity College Dublin
The campus of Trinity College, "the Harvard of Ireland," has some of the most stunning old architecture and statues. By far one of the most well known and visited artifacts from medieval history, the Book of Kells, is on display at Trinity College. While the time you get to see the book is relatively short, as it is kept in a darkened, temperature controlled room under strict conservation the experience is well worth the trip. 
Before entering the room with the books laid out, you pass through an exhibition room which outlines the history and importance of the book. For those interested in how things are made and not just why, the exhibit gives a detailed explanation on the creation of a medieval manuscript. The tour ends with a journey through the Long Room of the Old Library, where busts of notable scholars can be seen flanking the aisles of books.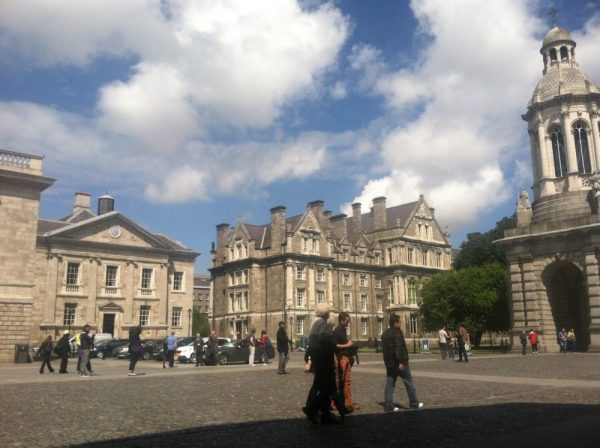 National Botanic Gardens
For those interested in herbology and nature, the National Botanic gardens are an absolutely gorgeous, must see attraction. Even for a history buff like myself there was an exhibit about Viking gardens. The connection being the overwhelming presence of Viking settlement in Dublin during the 9th/10th century. A replica Viking building stands within a small gated yard, surrounded by some of the most commonly used/grown plants. Well placed informative boards describe not only what the plants are but their common uses for Viking homestead as well. Overall the National Botanic Gardens is an amazing sight, especially on a nice sunny day.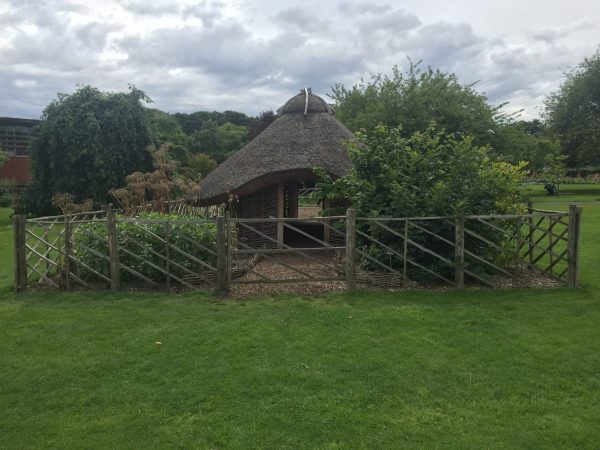 Glasnevin Cemetery and Museum
Adjacent to the National Botanic Garden is Glasnevin Cemetery, Ireland's first non-denominational cemetery. Roaming about a cemetery may seem like a strange way to spend a holiday, but for an archaeologist, especially one trained in funerary culture like I am, it is a glimpse into a society's thoughts and feelings on different types of people. Even to have a museum housed on the grounds is a very interesting unique feature I have not had the pleasure of seeing until now. The museum covered everything from the how and why the burial grounds were opened to an exhibition on the fighters who fought for Irish independence. Quite a few of these fighters are buried there in Glasnevin; all are memorialized.
Must Have Food:
Throughout my adventures in Dublin there was one snack that was without a doubt the absolute best. Butler's Café has the most delicious hot chocolate! Drinking a cup of Butler's hot chocolate is a little like drinking a melted chocolate bar but in the best way possible. It doesn't hurt that with every purchase of hot chocolate you get a free chocolate truffle. When it can be found a €2 bag of salted caramel filled dark chocolates is one of the absolute best flavours, in my opinion anyway.
– Kelsey Gamble, U.S.A