Golden Hour on the Emerald Isle
Finding a moment to reflect after my first week in Ireland, what I've come to fixate on is color. Here on the Emerald Isle, fall is in full swing. Everywhere you look, the leaves are changing colors almost as rapidly as the day to day weather.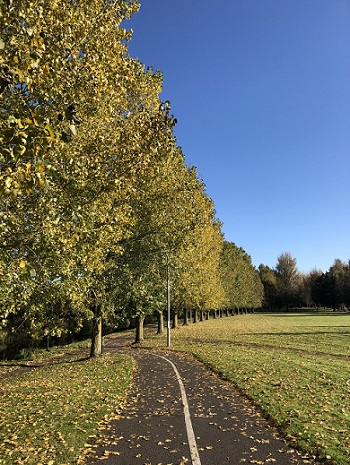 Taking Notice of Color and Light​
Hues of yellow, orange, red and green greet walkers around every corner. It is every magazine's dream landscape for their November issue. 
To only make it better, the past few days have been glowing in golden hour lighting. What does that mean, exactly? The golden hour is that perfect hour during sunrise and sunset where the landscape is covered in a golden hue of light. Except here in Ireland, this golden hour phenomenon has been happening…all throughout the day. Don't worry, there is still a fair share of overcast skies, but when the sun shines it is a dream.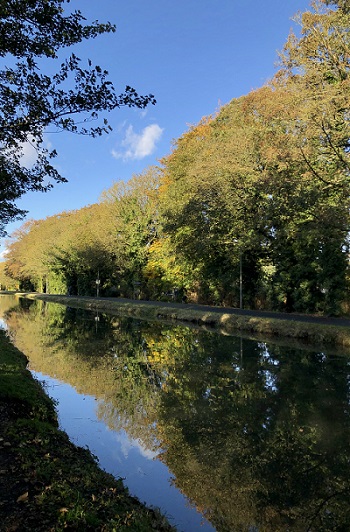 It is likely that I am so particularly fixated on colors due to the abundance of natural landscape that surrounds me. As its nickname suggests, Ireland is home to abundant sprawling green space. The pictures I have been taking throughout my first week have nearly entirely been centered on the focal point of the canals nearby the city, which create the green way around urban neighborhoods and town centers. 
Lighting and color. Two subjects perhaps taken for granted on a daily basis back home, but not here. Here in Ireland, people love to talk about the weather, and for good reason. When you have days such as those that I've experienced throughout the first week, how could one not discuss the weather? The weather is truly rave-worthy, and that goes for the cold and rainy days too. The rainy days that make coming indoors feel cozy as you grab a cuppa (cup of tea, essential every few hours here) and watch the rain fall. This rain the keeps the dahlias in full bloom, the grass that signature emerald color, and fills the canals that become the photographic subject on my walks.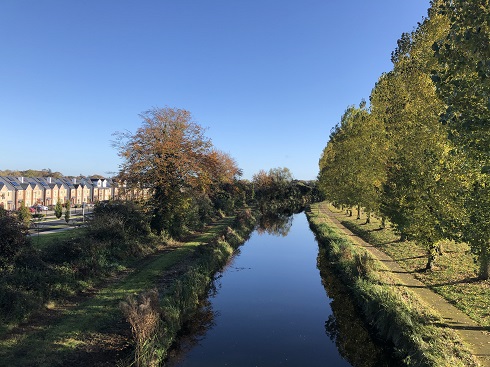 What is the essential takeaway from this blog? If you have yet to visit Ireland, may my recommendation be to come during the fall season. Ireland's climate is fairly moderate year-round, and these past few weeks have not strayed far from the 40's and 50's. This said, pack a sweater, gloves and an umbrella and come visit the Emerald Isle during the off-season. The fall colors compliment any grey skies you may encounter and create the postcard perfect photographs to spark envy in your community back home when the sun does indeed shine through.  
Happy and safe travels, 
Elle