Filling up Cutting 1 and 3
At this point, there are only three of us left on site as the excavation season is over. To fully complete the season, we had to help close up the site. For most of the week, we mostly backfilled Cuttings 1 and 3, using the spoil from Cutting 2. The reasoning being that the backfill can protect the archaeology from the cold during the winter. To carry out this task, we used mattocks, and shovels to re-excavate the spoil in Cutting 2. It was hard work as the full wheelbarrows get heavy, which required us to use extra strength to move them. However, the work was more difficult as we had to move the wheelbarrows up the hill to Cutting 3. We continue to work throughout the week before we fill up the cuttings fully.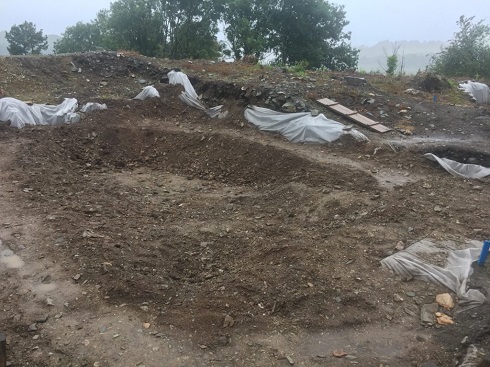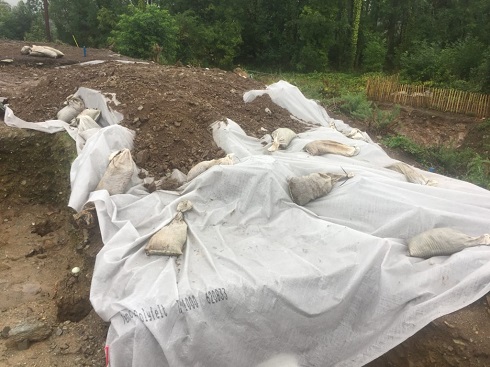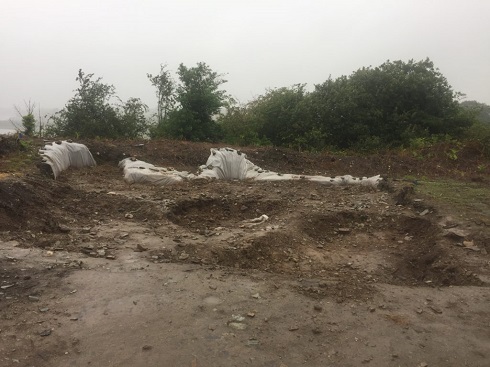 Post-ex
During the last few days of the week, there was lots of rain that prevented outside work. As such, we were inside for most of the time. While inside, we did some post-ex, which involved the removal of charcoal in trays to bags. Basically, we took out large samples of charcoal that had been processed with floatation and put them in sample bags. Then, the bagged charcoal will later be used for radiocarbon dating, which can tell us how old the sample is. While we picked out charcoal, we also picked out seeds and bits of animal bone as these samples also appear. By the end of the week, we took out samples from two trays.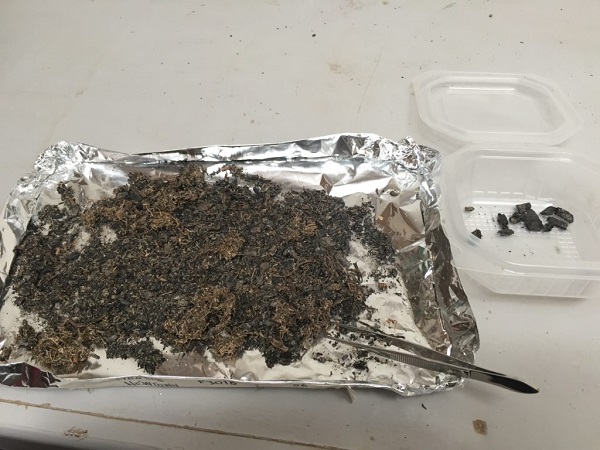 Until the Next Time
The end of this week marks the end of my internship. It is strange to know that after a long time; I will leave as if I have just arrived. However, as the saying goes, "All good things must come to an end". This internship was a wonderful experience where I learnt many more archaeological techniques and made more friends. It also taught me valuable soft skills, like teamwork and leadership, skills that will be important down the road. Being my first internship, this program has changed how I work with others in a more professional setting. I will miss this site and the people I worked with, but I'm sure I'll come back to visit someday. With that being said, so long Carrick and until the next time, I will continue my journey in being a better archaeologist.