Katie May is a second-year graduate student from Indiana State University
She's currently doing an internship in County Kildare related to her study in Student Affairs in Higher Education.
We asked her some questions about her experience and advice for other students.
So why did you choose Ireland?
I came to Ireland first for a service learning trip with my university in May 2015. I loved it. Everyone was super friendly and helpful. It seemed like a good place to travel on my own since it is an English speaking country and the gateway to Europe. I wanted to experience life away from everything I had ever known and on my own for a little while.
And I'm now able to mark 'spending Saint Patrick's in Ireland' off of my bucket list!
You're interning with a small company. How is that going?
I am very glad the internship is in a small company. It has a family feel to it which is nice. Everyone is great!
There are lots of benefits with a small firm. There is more one-on-one time with supervisors. I know both of the owners of the company. I know my co-workers, and we occasionally go out for lunch. They also know me better as a person, so they know my strengths and weaknesses which is helping my development.
I am learning a wider range of skills than I think I would be learning at a large company.
What has the internship taught you so far?
I've learnt a different side of advising since I have only ever been involved in the academic side. I have also learned about marketing and time management, and a new application system. I have also learned how to talk to people that I do not know. I have learned that things change and that you have to roll with the changes.
You're staying a small town. Are you glad you chose a town rather than a city?
I have never been in a big city, so I am not sure what it would be like. I do love where I am now in Naas, County Kildare. Naas is very cute and has a lot of lovely shops. I enjoy walking around before work. There is a lot to do even in small towns in Ireland.
How's living with an Irish family going?
I've stayed with three different homestay families, and I have yet to have a bad experience living with any of them. The family that I am with now is fantastic. I am close to them and will miss them when I leave. They always make sure to include me and to encourage me to make sure I make the most of my time here.
What's been your favourite activity so far?
That's a tough question! I really enjoyed my time in Donegal with the group, especially at Glenveagh Castle and the Irish dancing.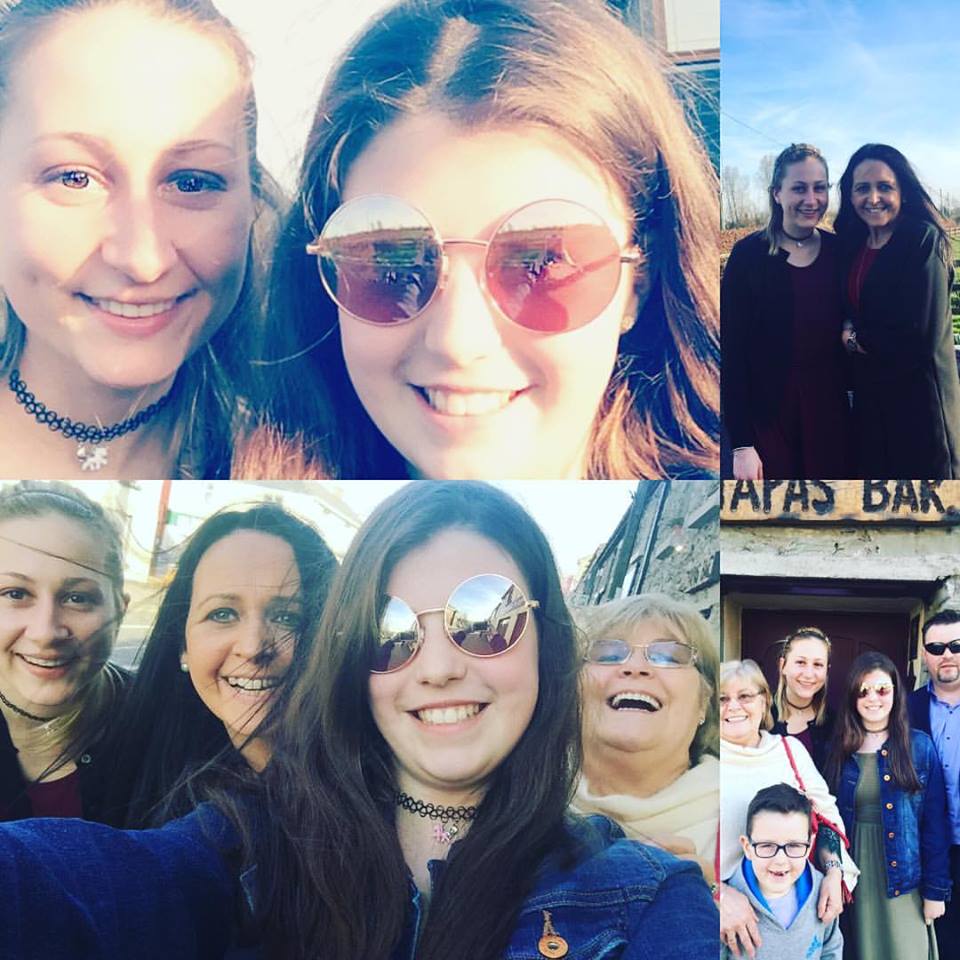 What advice would you give to someone considering an internship?
This experience is going to change you. I decided to pursue an internship abroad for this very reason. I wanted to learn to live a little and to grow as a person. I left home behind to find me and to figure out exactly what I wanted to do in life. Each and every day I learn something new about myself that I would not have if I had I stayed where I was comfortable.
Do you feel your internship was worth the cost?
Cost was a concern for me since I was getting ready to start a job search at home. But the internship has been a huge learning experience, even outside of work, and I'm so glad I did it.  So for me, yes, it was worth the cost.
Learned any good Irish phrases?
I have a couple. I love the word 'wrecked' and 'jumpers'. I also like the phrase "I will yeah".
So will you come back to Ireland again?
I will yeah!