Ever since high school I've always wanted to study abroad, so the study abroad fair that the University of Florida held, I found the Lille Program. I chose this program out of all the others because not only is the location optimal—30 minutes from Brussels and 1 hour away from Paris—but the program also offers Physics II, which is a requirement for my major. So as a celebration of being in France for two weeks, I wanted to share what a day in my life is like as a study abroad student.  
My Weekday Schedule  
7:00 am: I wake up—or at least I try to. I like to wake up 15 minutes before I am supposed to get up and start getting ready, so I can have that time to wake myself up.  
7:15 am: I start to do get ready by brushing my teeth, washing my face, and getting dressed (I usually shower at night).  
7:30 am: If I'm feeling funky, fresh and cool I may go out on a morning run, but that only happens occasionally. However, when I do go on a run I run in the Citadel, which is only 2 minutes away from my dorm. Some fresh air is always good in the morning.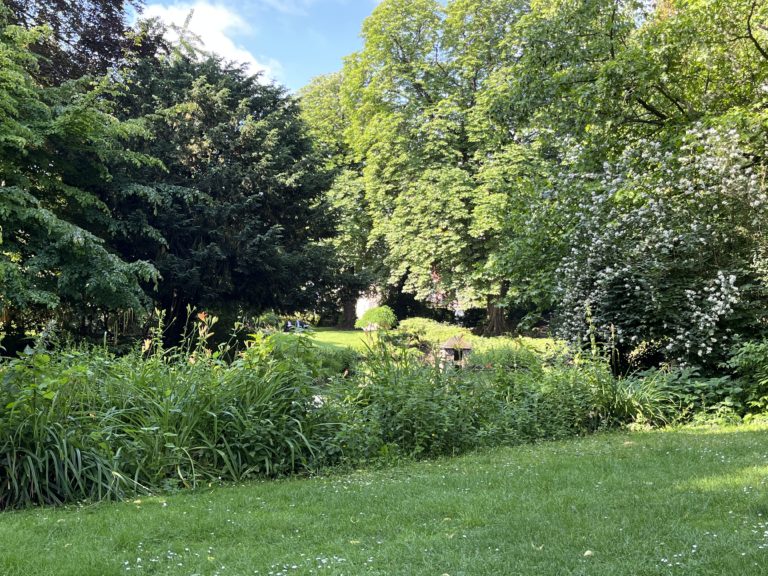 7:45 – 8:00 am: Depending on how long it takes me to do my regular morning routine, I start to make breakfast. I will usually go down to the breakfast room, grab some apple juice and toast, then I continue by making eggs in my little kitchen. It's very convenient that the dorm has breakfast basics, and I can cook some more in my own room.  
8:50 am: Around this time, I will head over to my art class that starts at 9:00am. The building is only 2 minutes away, but I would like to leave myself some extra time in case there are some sort of obstacles in my way.  
9:00 – 11:00 am: I have art classes in the morning with about 13 other people. Our days vary; sometimes we draw still lifes, others we go out and walk around the city to draw. Although I'm not the best, I like having an outlet to improve my technique.  
11:00 am – 12:00 pm: Depending on the day I either choose to relax in my room or go to the library to study before lunch.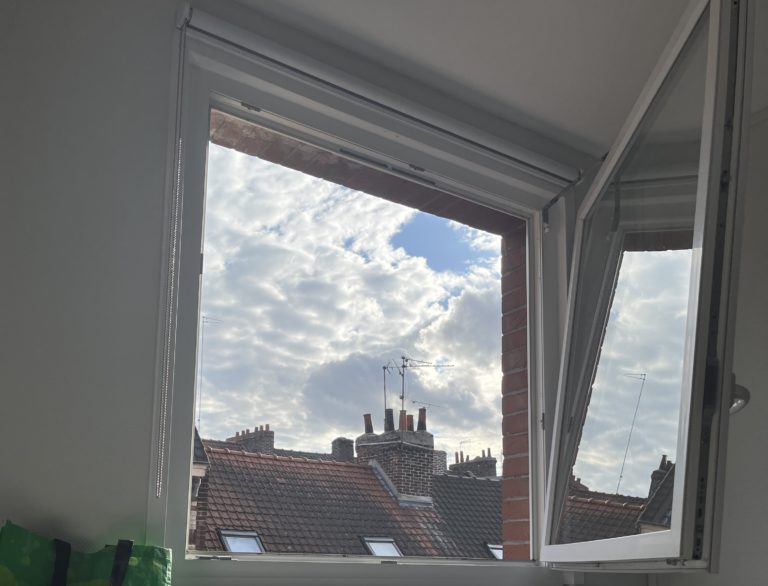 12:00 pm: I try to wait to eat lunch a little later than when we get out of class just so I don't get hungry in the middle of my physics class. I usually go to eat in the Student Union since we have 100 euros in our lunch account. My favorite place is Le Green; it is the healthier option, but they have a really good variety of foods to choose from.  
12:30 pm: After lunch I head to the library to read the chapter that was assigned for us for physics and then after I get some coffee from the coffee vending machines. If I were to take something back from this campus it would be those coffee vending machines—the best thing to ever happen to me.  
2:00 pm: Is when I have my 3-hour physics class. I usually try to arrive earlier though since the class is small, so I must claim my seat.  
5:00 pm: I get out of class and, depending on the day, my evenings vary from time to time. I might go to the grocery store, walk around the city, or just stay ahead of my work. I also like to plan future travel for the weekends and weeks coming up. Pro-tip: make sure to plan and buy train tickets ahead of time; the tickets are usually cheaper a few weeks advance in comparison to the week you are travelling.  
7:00 pm: I start to make dinner with my friend, since we are trying to save money.  As someone who has never really learned how to cooked anything other than pasta, learning now has been a fun experience.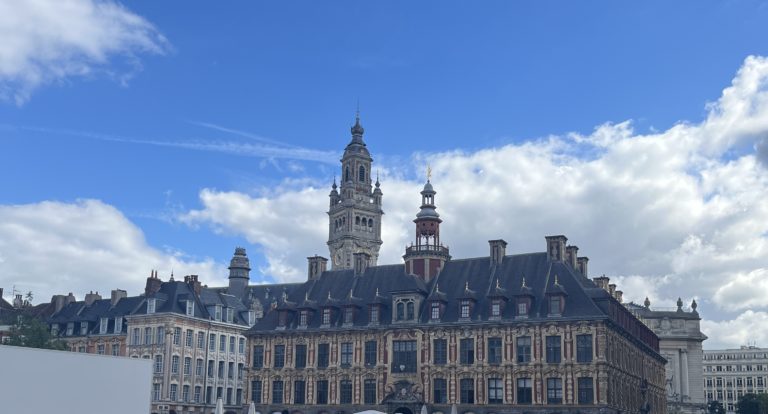 8:30 pm: Depending on the night, I may continue doing homework, go on a night walk, or watch some TV. Since the sun sets so late, I have more freedom to go out at night and not be worried about what may be ahead of me.  
11:00 pm: I start getting ready for bed. I'll usually shower, pack my backpack for class the next day, and organize my room.  
12:30 am: I know I should go to sleep at an earlier time, but Tik Tok and other things usually keep me up for a bit. But after that I sleep soundly.  
It can be overwhelming to move to another country for 2 months, but once you get to know the city and you have a routine in place, it's not as daunting as before.