Staff Corner: Chris Lawlor
Current location: County Wexford, Ireland
Anna's question to Chris:

Do you have one book from your childhood that has inspired you throughout your life?
You know, I find it really difficult to think back to what I read when I was a child. I remember a series of books that came out in Ireland called the Shamrogues. They brought together fantasy and Irish mythology, and connected them into a story that personalised it for their young readers. I was captivated by them and could not wait for the next in the series to come out. I would liken the anticipation to what readers felt for the next Harry Potter series when they were being written, albeit, not quite as popular.
In terms of a book that really impacted me, I am just finishing Chris McDougall's Born to Run for the second time and I feel like just turning it over and starting back at page one again. I have only 50 pages to go (I'm a terribly slow reader), but I'm having that familiar dread that this journey that I've been on is about to end again, and that reading the book for the third time will make it start to become slightly less impactful.
I read the book first a few years ago, after countless friends recommending it to me across three different continents and over maybe five years or so. Over my life I have lived in many different countries and moved many different times. I found that it was quite difficult to engage in team sports with any medium or long term regularity and commitment.
Running was my go-to. It was my connection to the outside world and my opportunity to reflect on my internal thoughts. Plus, it was somewhat healthy. About five years ago we had a lot of work with the business. We had to re-imagine the service that we were offering and it completely consumed me. I stopped running and really did very little exercise for two years. The knock-on effect was quite negative for me both physically and mentally.
That's when I read Born to Run for the first time. The message that it conveyed to me was one of perseverance. We have to quieten those little demons that sit on our shoulders gleefully informing us that we're not good enough, we can't do this, what will people think?, what if we fail?, and on and on… We have to take control of our own lives. We are our own masters of our own destiny. Just like the long-distance runners in the book, when times get tough, we need to double-down and get thick-headed. This is not going to beat us, this height is going to be scaled. This race is going to be run. These sentiments are what I took from the book and they are applicable to professional and personal life every day of the week.
We are more than a match for the problems that we face. 
The problems remain the same, but we have the unique opportunity and ability to shift the attitude with which we approach our problems. It is a simple, but life defining choice.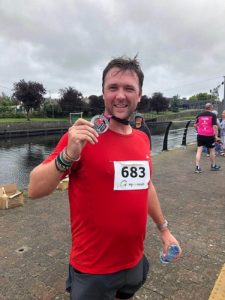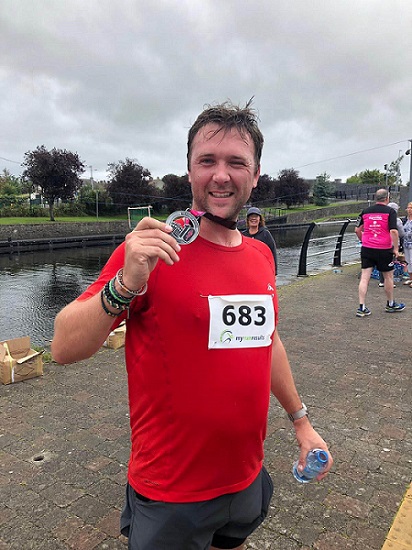 Another sentiment that I took from the book is that great satisfaction comes from great effort. To achieve something that few have, you need to do something the few will. In order to do this, we need to work on our determination, perseverance and above all will power. 
It is with this second reading of the book that I'm really appreciating how applicable its lessons are to life in general, particularly during the Covid-19 crisis, but also regardless of it. 
Every one of the sentiments that I took from the book can be implemented every moment of every day with one little question…
Are you going to be negative or positive about this?
If you want to talk to me about getting a customised programme up and running for your institution please email me today to set up a call.