I absolutely love to eat. I am far from an expert or connoisseur of the culinary arts; I just love to eat. I'd be lying if I denied that part of the reason I love to travel is to imitate the life of Anthony Bourdain; to eat and drink and fully savor the flavors of a country and its people. Ireland has more than filled this dinner-sized hole in my life. It is a place known internationally for its drink (think Guinness and Jameson and you'll just be scratching the surface) but criminally underappreciated for the quality of its food. Irish dairy products and meats are just better than what I'm used to in the U.S. This is a property popularly accredited to the lush green grass and genuinely open-pasture domesticated animals that live just within site of highways and skyscrapers.
On the other hand, Irish cuisine is certainly not a monolith. Dublin in particular plays host to a variety of foods and traditions reflecting the fact that around 20% of people living in Dublin were not born in Ireland. With this blog entry, I hope to give some small signal boost to restaurants and eateries in Ireland that I have found interesting and delicious.
Duck Hong Kong Barbeque
This place is delicious. It is a small shop tucked away in what used to be Dublin's main fish market. It is so simple. A typical meal at Duck consists of rice (fried or otherwise), roasted meat of choice (much more than just duck), and a few stir fried vegetables. Then add in spicy or soy sauce to your taste and chow down. The place is so authentic and so tasty and also relatively cheap. I will certainly be back there again soon.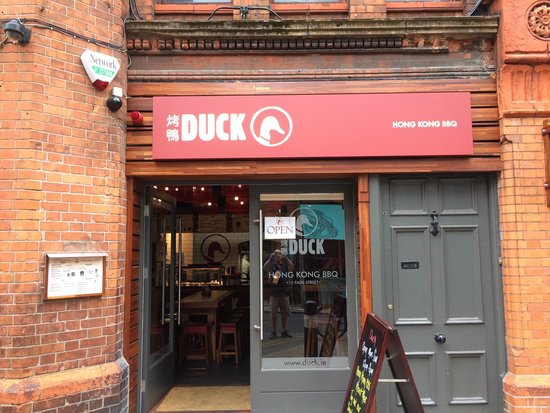 The Brazen Head
A real Irish pub is warm and wooden and dark and filled with music and craic. The Brazen Head, the oldest pub in Dublin, is a real Irish pub. Its also very crowded and it can be hard to find a place to sit; but there is plenty of outdoor patio space for folks just looking for a Guinness or four.
Speaking of Guinness, many of the Irish folks I have met have sworn that they can taste a difference in the murky black liquid from pub to pub; I am starting to agree with them. The Brazen Head pours a mean Guinness. It goes very well with their bangers and mash (sausages and mashed potatoes to my fellow Americans). The Brazen Head is one of those rare touristic icons that actually lives up to its reputation.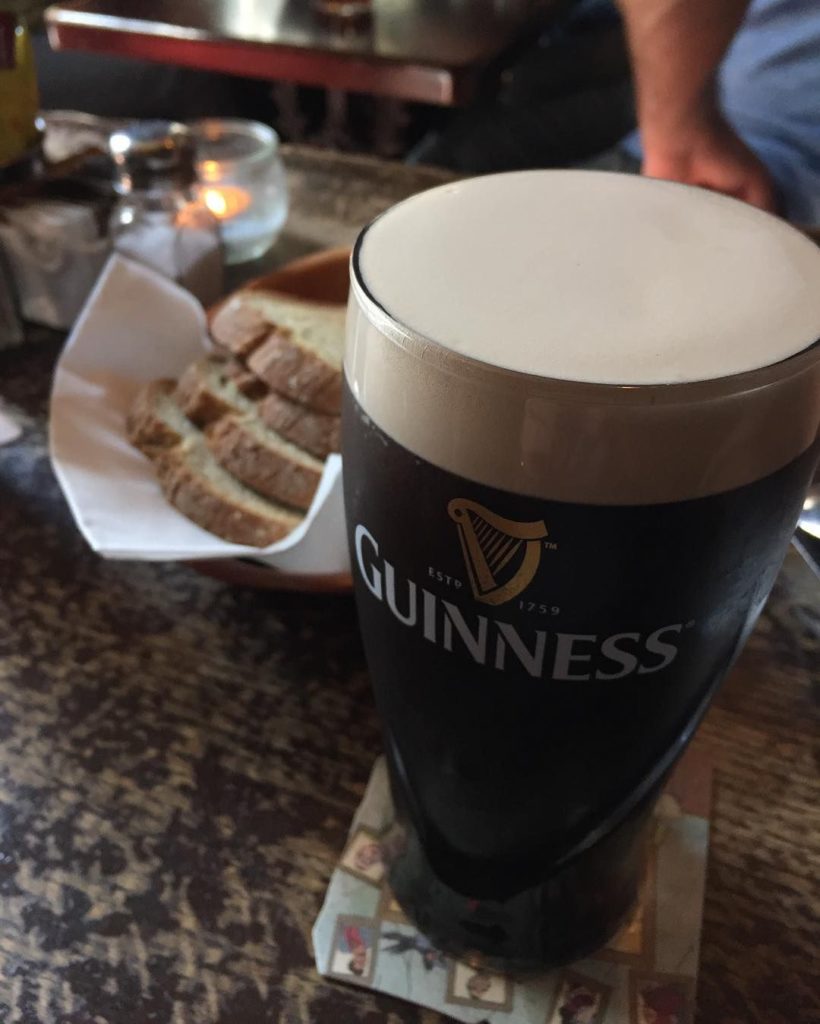 Viet Pho
Disclaimer: I am a little bit obsessed with pho. I first had the scalding hot noodle soup in a back alley in Hanoi and have taken every opportunity to eat it since. As a result of my gusto, I've had some bad pho. (As an aside, I've had a lot of bad pho that has a bit of sweetness to the broth…. why?!)
Viet Pho, located just off of O'Connell Street, is very good pho. Its a small and unassuming shop that does very traditional Vietnamese food very well. If you've never had pho and you don't plan on being in Vietnam soon, grab a taste of this deliciousness.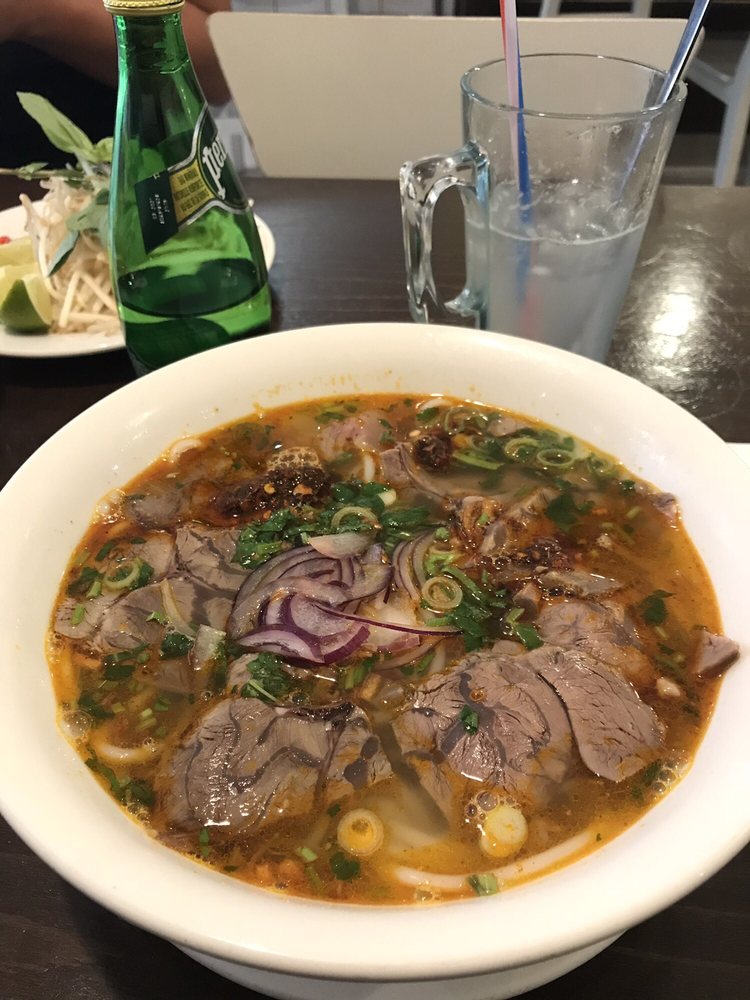 The Blind Pig
Ok this one is a bit more fancy. I can't tell you where it is; suffice it to say that you will be near the city center. The Blind Pig is a speakeasy and doesn't advertise their location online. Gaining entrance to this Italian restaurant requires knowledge of secret passageways and hidden switches… I've said too much!
If you make a reservation, however, The Blind Pig will easily speak about their location. Fair warning: its not cheap. I went here with my partner for a nice meal and cocktails and it did not disappoint. Some of the best Italian food I've had outside of Italy. Great cocktails. Its also worth mentioning their live music; we were graced by an Irish musician named Leila Jane who sang some of the most beautiful jazz/blues music I've heard (side signal boost to Leila Jane!).
This blog is getting too long and I'm going to have to force myself to do a part 2 at another time! I hope that my musings have given you two enduring understandings to walk away with:
1. I am obsessed with food.
2. Dublin has so much more than Irish food to offer
And that is not to say anything bad about Irish food! The truth is that raw ingredients here are so fresh and rich that any culinary tradition can thrive.