Last week I experienced my very first St. Patrick's Day in Ireland. This has been on my bucket list for a long time and I am so happy that I got to tick it off with some great friends. I woke up on Sunday 17 March like it was Christmas morning. The sun was shining in defiance of the forecast on my phone, and I set out to catch a bus from Naas to Dublin City. Public transport was not nearly as crazy as I had feared that morning, and I met some friends downtown next to Christ Church Cathedral.
With coffees and other warming remedies in hand, we chatted away as we waited for the parade to begin. I am lucky that I went to the parade with locals; they knew exactly the right place to be to avoid most of the crowd. Even so, we were about an hour early to the parade so as to grab front row spots.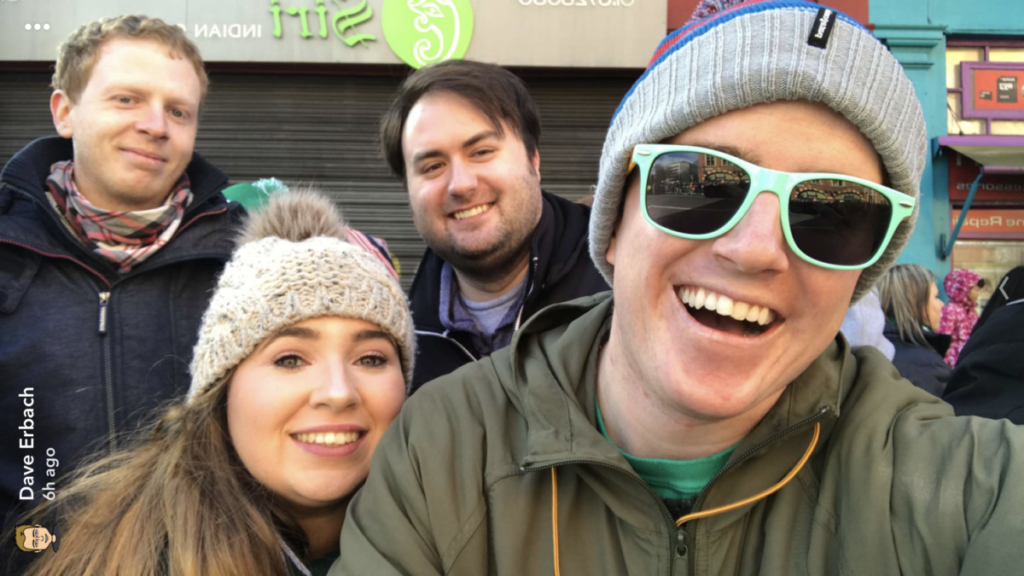 The parade itself was very cool, but the people-watching was even more entertaining. An RTE News presenter wandered up and down the rows of people interviewing happy families and small children (you can probably catch me in the background #bigbreak). Dubliners and visitors alike clad themselves in green accessories and good cheer. I am sure that Carol's made an absolute killing that day. The floats came from across Ireland and around the world. I was especially excited to see several U.S. marching bands featured.
After the parade, we set off to find a pub to sit, chat, and quench our thirst. We were absolutely parched, and the locals I was with guided us to a watering hole that was not overrun with tourists. Sufficiently hydrated, we found a very nice little Hong Kong barbecue spot and feasted on meat and rice. Simple and yet so satisfying; I was struck by the juxtaposition of an authentically Chinese experience serving folks with green beards and shamrock stickers. This speaks to the growing diversity that is making Dublin an altogether more interesting, welcoming, and dynamic place to be.
So ended my St. Paddy's experience. It was a lot of fun and altogether much less chaotic than I had feared it might be.  Sláinte!