Scotland had always been the landscape of choice when advertisers needed an iconic winding road to promote the new Mazda. But it was 1990s movies such as Mel Gibson's Oscar-winning Braveheart (1996) and the cult classic Trainspotting (1996) that proved that Scotland and its indigenous industry had a lot more on-screen potential.
Since the '90s, the Scottish film industry has grown to blockbuster proportions; worth £95 million in 2017, up from £23m in 2007. You'll recognise the breathtaking Scottish Highlands in many Hollywood productions and big-budget franchises. The Glenfinnan Viaduct stars in several Harry Potter movies as the spectacular viaduct that the Hogwarts Express train crosses. James Bond was here in Skyfall (2012), Batman in The Dark Knight Rises (2012) and most recently Marvel superheroes in Avengers: Infinity War (2018). Netflix production Outlaw King with Chris Pine was the biggest ever feature production to be shot in Scotland. The time travel drama series Outlander was another recent boost to the industry.
None of this rapid growth is a coincidence. Creative Scotland has worked hard to make Scotland an attractive location for big productions, and their dedicated screen unit Screen Scotland was set up after considerable investment by the Scottish Government.
Beyond the world of production, Scotland has a lively film festival circuit. The Edinburgh International Film Festival, the longest continually-running film festival in the world, runs for 10 days each June. It has premiered many big features since it started in 1947. The Glasgow Film Festival is a smaller affair with a big personality, while the Loch Ness Film Festival celebrates grassroots styles of filmmaking.
If you're trying to pick a location for a film or tv production internship, Scotland may well be one of the most exciting places you can base yourself.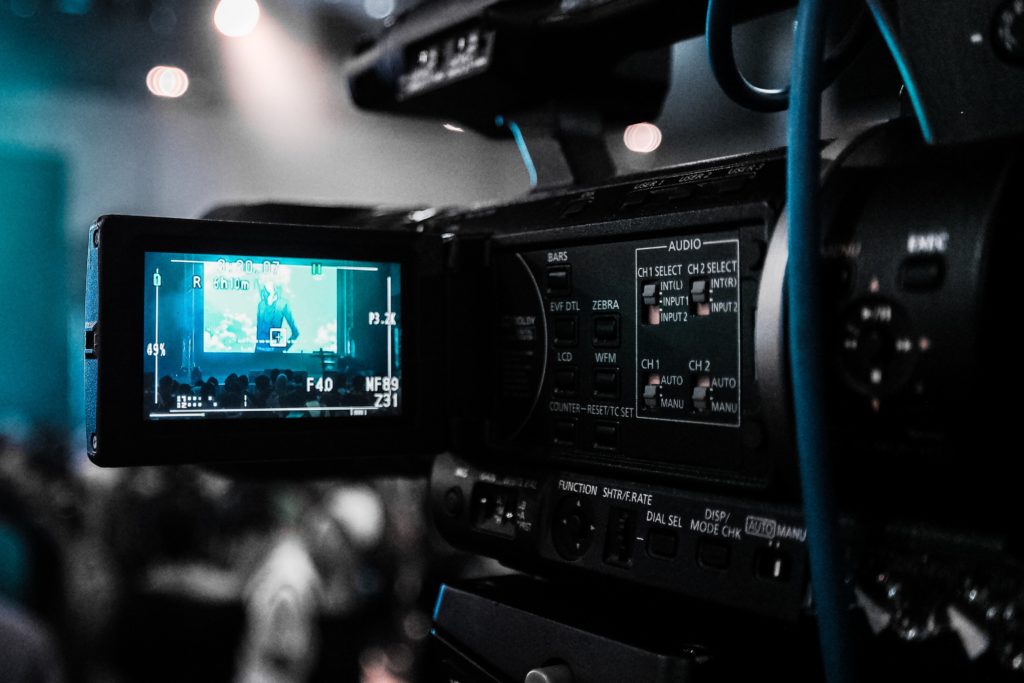 What to expect from a TV or Cinema internship
Work experience is essential in this sector. At entry- and graduate-level you need to focus on getting real-world experience on your resumé and reel and internships are the way to do it. Producers and potential employers want first-hand proof that that you're a fast-learning, team player who can handle the pressures of a production environment. An international internship on your resumé also shows you're serious about pursuing this career.
Every internship will be unique. If you find yourself in pre-production you might be assisting an art director on storyboards or liaising with set designers and craftspeople. You might shadow the location scout on recess. If you find yourself in production the hours will be long but the days will fly by. You could be based in a department such as camera, facilities, costume, or lighting, depending on your interests. Or you may be in an editing suite or recording studio, assisting in post-production.
You may be expected to provide administrative support like being a runner on set. Be sure to use this opportunity to listen and learn how things are done. Almost all the professionals you work for will have gone through an internship when they started out – they will know that you're there to learn and will often teach you things when breaks allow.
Alternatively, you might be attracted to the business and development side of the industry. You could be embedded with a screen unit, helping to attract and support international productions in Scotland. Or you can ask to be closer to the investment, budget and legal side of productions.
Whatever your placement, you're guaranteed to get a taste of how TV and film are made, and see all the moving parts of an exciting and thriving industry.
Possible Placements:
Regional broadcaster
Independent production company
Creative video agency
Boutique production house
Specialist post-production house
Documentary film-maker
Film Festival
Industry development unit
"I coordinated an major event within the organization and developed my leadership skills. I also designed a logo with various software programs, and got to practice my public speaking by going on the radio to talk.

Advice to future interns; "Patience and remembering that it is important to produce work that I am proud of, but at the end of the day I have to produce work that my supervisor/and or clients are happy with." It was an amazing experience to be able to gain internship experience and be able to travel around Ireland over the weekends, I really would recommend this program. I think that it is a great way to gain/improve personal and professional skills through the duration of your time here that you thought you would be able to do or have."
Lauren
University of New Mexico, USA - International Studies and Environmental Science Intern
"Coming to the program, you can definitely learn something new in your career field. With the great opportunity to meet a group of new friendly people."
Sophie
University of North Carolina at Chapel Hill, USA - Computer Science Intern - 2016
Edinburgh is a vibrant, perfectly-sized and simply beautiful city. With a huge student population and unparalleled historical heritage, it manages to be both young and timeless at the same time.

The Old Town is dominated by the 800-year old Edinburgh Castle, looming over the city like a set piece from Game of Thrones that they never took down. Even if you had no interest in architecture before you get here, you will spend the months walking around marvelling at your surroundings like you're part of an Oscar-winning set design. Look out for Ancient Greek influences in New Town – Edinburgh was once known as the 'Athens of the North'.

Edinburgh is small by North American standards. Just a population of just 500,000 people, getting around is easy and you can walk almost anywhere. It is also one of the safest cities in the UK with a low crime rate, and was recently voted the third most welcoming city in the world by readers of Conde Nast Traveller. Edinburgh punches above its weight in cultural and artistic offerings. It is home to world-class museums, galleries and some of the biggest festivals in the world. Visitors come year-round in their millions. In 2017, Edinburgh Castle welcomed two million visitors in just twelve months.

The summer is an electrifying time to be in the city as it becomes the centre of the Arts universe when the International Festival and legendary Edinburgh Fringe take over. There's a city-wide carnival atmosphere of non-stop celebration and artistic exploration.

In winter, you will not find a more atmospheric place to wander cobbled streets and winding laneways and write a medieval horror screenplay. The famous Edinburgh Christmas Market will keep you busy and warm with shopping, rides, mazes, and ice skating.

Year-round, this is a city designated by UNESCO as a "City of Literature." There are 12 festivals a year celebrating everything from jazz and science to books, comedy, storytelling and of course film.

The international airport and centrally located railway station mean you're well connected for a weekend away in the UK or any nearby European city.