Supporting the arts is considered so important in Irish society that in 1969 the government exempted artists from paying tax on income from creative works.
While this was capped in the last few years (mostly an unsuccessful effort to get U2 to pay tax), it's left a legacy of Irish painters, poets, sculptors and musicians emerging to share their work, and creatives coming to live in Ireland from all over the world.
The photography scene is coming into its own in Ireland, with a national Gallery of Photography, several dedicated photography festivals, and artists such as Richard Mosse winning prestigious awards and critical acclaim. As Angel Luis Gonzalez Fernandez, director of the annual Photo Ireland festival, told TIME magazine recently,
"there is definitely a massive, well-informed arts scene here in terms of artists and curators… and now there is a more dynamic [photography] scene".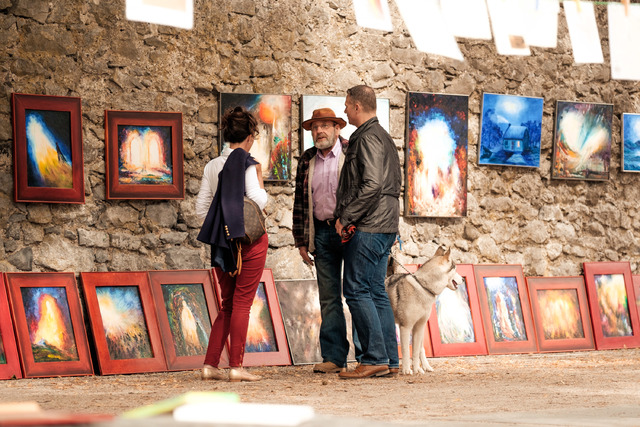 Some interns will be placed right alongside a photographer, designer or artist, just like Sydnie and Kathryn.