Ireland established a National Expert Advisory Council on Climate Change in 2015.
We're in the middle of a transition, from a country with high household energy consumption and inefficient waste management in the early nineties, toward a resource-efficient, low-carbon and environmentally-friendly economy.
The efforts to "significantly decarbonise the Irish economy" come at local, government and European levels. There are policies and green initiatives fuelling innovation in public and private sectors.
Sustainability and Environmental Science students will find it interesting to see first-hand how Ireland is balancing protection of the environment and the economy at the same time.
70% of Irish land is used for agricultural purposes, but agriculture counts for a third of Irish emissions, the single largest contributor. 14% of Ireland's land mass is protected natural areas, designated by the EU to stop the decline of endangered species and habitats. Projects such as Geopark LIFE in the Burren and Cliffs of Moher demonstrate a 'tourism for conservation' model, reconciling tourism development with conservation of biodiversity and cultural heritage in the historic Burren region.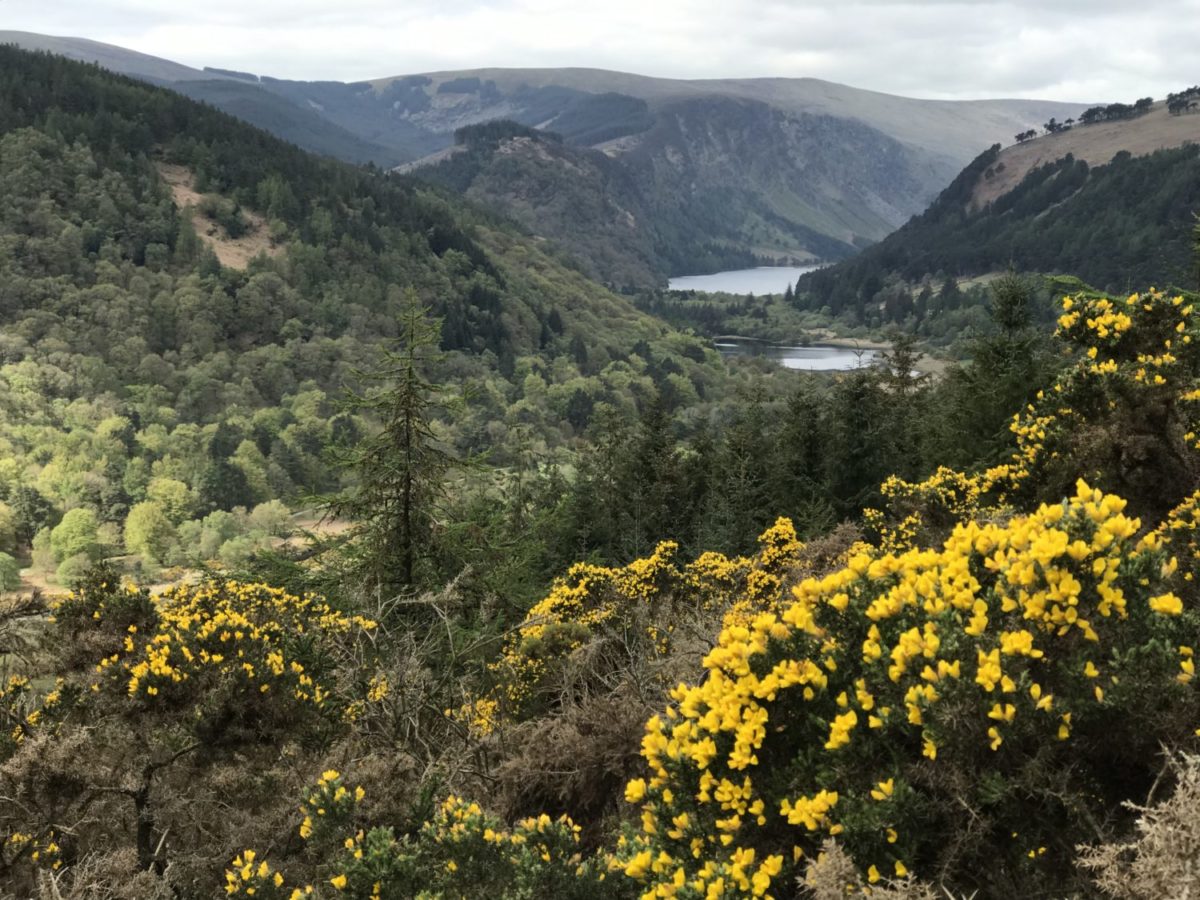 The Cloughjordan eco village is another flagship project that past interns have loved. This innovative community in Tipperary minimise ecological impacts and promote biodiversity, through renewable energy projects, growing their our own food, building low energy homes, and education initiatives.
Your placement might find you on a certified organic farm, a sustainable food production facility, a green community initiative, or an organization dedicated to educating others on sustainability.
You may learn about various sustainability initiatives, hands-on crop cultivation, and national and international policy on sustainability issues. Bonus insights can include how the European Union has led global climate change strategies for decades, including the historic Paris Climate Agreement in 2015.
Ireland is full of sustainable agriculture; check out Kate's Story
"Learn International was a wonderful company to work with. All of the staff were supportive, engaging, and responsive to every need."
Hannah, University of Georgia
Environmental Engineering Intern, 2021
"I think that if anyone has the opportunity to participate in one of these programs they should. I never thought that I would be able to intern for a company in a different country and learn so much from it, but Learn International made the entire experience easy and supported me throughout."
Andrea, University of Florida
Mechanical Engineering and Sustainability Internship, 2020
Kate Meiner did a sustainable development internship on an organic farm in County Kerry in 2017 kate-meiner "It was a wonderful opportunity working on both a local organic farm and the organic store where the produce is sold. I had the unique experience of seeing the organic food system through from beginning to end and from all possible perspectives by being the grower, retailer, and consumer.

I was able to apply the things I learned in school and participate in the system at every level including seeding, planting, harvesting, and selling. It has been a great learning experience for me; both academically and personally. Learn International has been a huge part of that.

I have been able to learn so much from my internship as well as travel Ireland and see new things. Learn International provided me with really great resource for living abroad and they helped me feel very comfortable during my time here. They were all there to help me with whatever I needed, whether that be planning fun weekend trips, buying travel tickets, or having someone to talk to when I feel homesick. Thanks to Learn International I have had the most productive and rewarding experience possible."
Kate Meiner
Sustainable Development Internship - organic farm in Co. Kerry, 2017