This week is our second to last week on site for the season so it has been a lot of hustle and bustle to get everything finished. Danni, David, and I continued working on cutting four. With the sun baking our backs we were relieved that we had two lectures this week.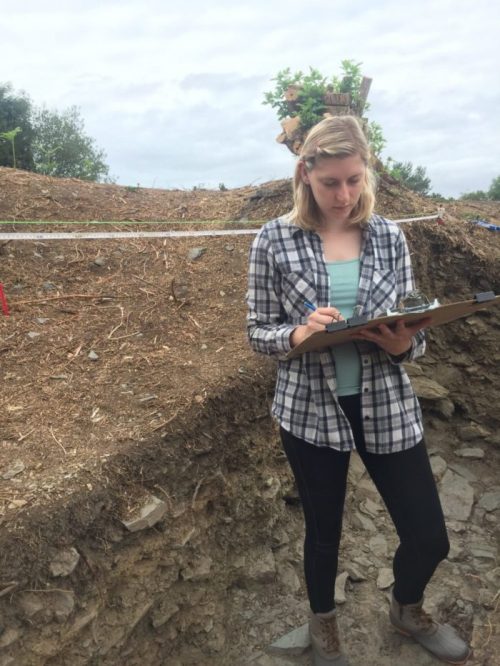 The first one was on zoo-archaeology with, where we were taught the basics of species analysis on archaeological sites. Using comparative anatomy, specialists can tell what part of what kind of animal was found, particularly focusing on jointed areas such as the elbows and knees.
The second lecture this week focused on medieval pottery and was presented on Friday by a local expert. The introduction of ceramic pottery allowed for new ways of cooking and eating in Ireland. Cork and Waterford were prominent port cities so they had a significant amount of imported pottery. In twelfth-century Cork, 80% of their pottery was imported while in Dublin only 10% was shipped in. We also went more into detail on how to differentiate the types of pottery found on a site like this.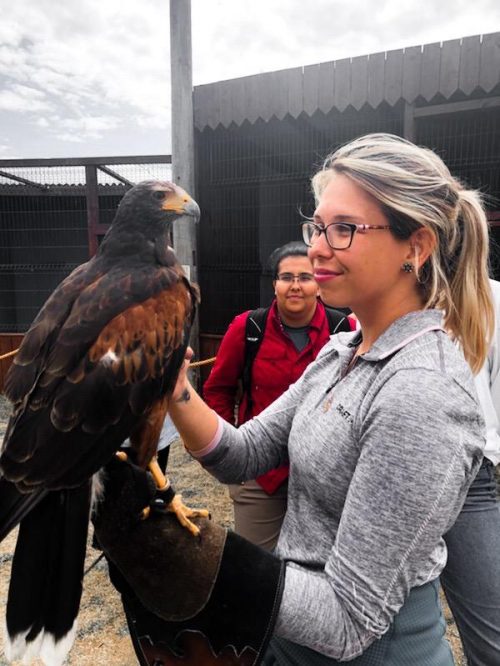 It wasn't just an exciting week for the site, but also the Heritage Park. The falconry finally opened on Wednesday and all the students got a personal tour a falconer. It was absolutely amazing to see and hold such majestic birds! This little lady's name is Poppy and she is so far my favorite.
-Gaile Juknevicius, UMKC