As safe, global travel still remains largely at a halt, many students have found their travel initiatives inevitably pushed back, confined again to their own homes with little certainty with regards to when global travel will once again become the "norm". 
As a result, numerous virtual opportunities have arisen, from virtual study abroad programmes to virtual internships. Virtual internships, in particular, are of considerable note given that in today's job market (as poor as it is right now), intercultural communication skills are absolutely fundamental and valued by employers.
That being said, you could say to yourself "Even if I do an internship with an international organisation, how can I really connect with the culture without being in the country physically?" 
The great news is that you don't need to be in the country physically to connect with your host organisation's country and culture – thanks to technology, of course, which is already providing you with the chance to gain international work experience in ways that weren't available decade ago! You're truly taking part in a historical moment.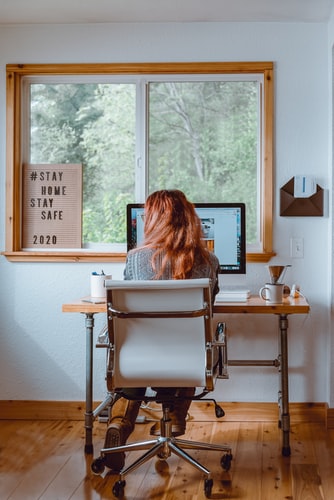 There are three primary ways in which you can connect with another culture from home while pursuing your international internship:
1. Social Media/News
Let's face it – most of us spend way too much time on social media (of any kind!).
Why not take that generic social media time and turn it into a cultural learning experience?
Searching for hashtags, following media personalities or even accounts that provide insight on the day-to-day life in your host organisation's country can move you that much closer to feeling in tune with the host organisation's culture. In addition, it provides you with insight that you can leverage to foster a closer relationship with your new colleagues, which is absolutely crucial given that you can only do so much when connecting with people through a screen.
Keeping up with daily news trends in the host organisation's country is yet another great way to connect yourself to the day-to-day happenings within the country, and subsequently within the culture.
This can be done by downloading the app of a news publication and receiving updates to your phone, which will then give you further insight into not only what is taking place, but what kind of news is valued in the host organisation's country and in which ways these stories are portrayed.
2. Video and Music
If the streaming traffic on Netflix, Hulu, YouTube and Prime Video (among other streaming services) wasn't high prior to the pandemic, it certainly is now!
Much like what was previously stated with regards to social media use, rather than consuming video content just for the sake of it, these video streaming platforms can be put to good use in further connecting with the host organisation's culture.
We can learn a considerable amount of things about a country and/or culture from watching a film, TV series, or even a variety of videos uploaded onto YouTube: from idiomatic language use, to the person-to-person interactions among people within that culture, and even the varying cinematic aspects, to name a few.
Music also creates a greater connection to culture, whether it be listening to artists from the host country or following the country's top music charts and preferred genres.
Spotify, Apple Music, Pandora and other streaming services can be used to achieve this with ease. Even if the music is in another language and you don't understand what is being said, simply hearing the words bring you that much closer, and hey, music can often be that first step to dive in and finally learn that language!
3. Online Research (reading, virtual tours, Google Earth)
Relax, this is the fun kind of research (yes, fun research exists).
Doing a deep-dive into famous books written by authors from the host country or simply books written about the culture of the host organisation's country is yet another great way to connect more with the country itself as well as internship colleagues.
There are a number of novels that play an intrinsic role in a country's education system, and so reading or even knowing about a few them will definitely enhance the cultural experience.
Additionally (and now more than ever!), multiple museums and other organisations offer virtual tours for free, and you can also utilise Google Earth to do city tours and click around to see what different monuments and neighbourhoods look like in the city where your host organisation is located.
So what are you waiting for? Bring your host organisation's country and culture into your home today and make the virtual internship experience that much more fun and meaningful!