Packing your life into one, perhaps two suitcases is difficult.
We've done it, we've seen it, we get it. Trying to pack for studying abroad can be stressful. You know that you'll be gone for months, perhaps in winter, and want options. Welcome to the packing nightmare. If only airlines could understand that each sweater is roughly the size of a pillow…maybe our baggage allowances would change. Until that viewpoint changes, here are our thoughts on what to pack (and what to leave behind) for studying abroad in Ireland.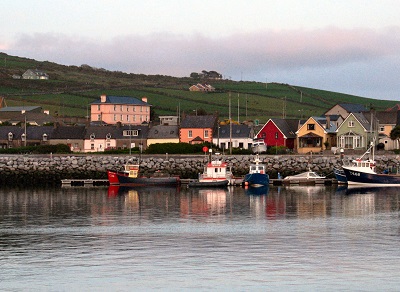 Raingear: This includes a raincoat, rainboots and an umbrella
Layers: The weather changes rapidly in Ireland, with multiple seasons transpiring throughout one day. We recommend packing layers that range from a light long-sleeve, to a sweater, to a jacket. You may need to wear all three pieces at once, or perhaps just the long-sleeve. 
Head, shoulders, knees and toes: That is, pack a hat, scarf or snood, gloves and wool socks. While your sweater may be nice and chunky, walking home in the cold with your neck or ankles exposed can be miserable. 
Comfy clothes (sweatpants): For when you are ready to change out of your day look, but not quite ready for pajamas. Pack some comfy clothes to wear around your accommodation. If you are in a homestay, this may be an ideal option between classes and sleep. 
Waterproof accessories: We recommend having waterproof covers for your important items, specifically your bag and passport. Nothing is worse than have water-logged or damaged electronics or papers. You can find these on amazon or your local outdoor store, such as REI. 
 Adapters: One specifically for Ireland, and perhaps one more that offers multiple conversions for your travels. For example, France requires a different adapter than Ireland.
Medications
Travel Papers: Print out all of your university acceptance papers, internship acceptance papers, proof of insurance and round-trip flight itinerary as border control will likely ask for this information.
Student ID: Crucial for getting discounts on buses, trains and admissions.
Health Insurance Card
Debit card
Credit card
Recycle bag (1): Stores do not provide bags in Ireland. You either need to buy a bag, or bring your own. We suggest bringing your own for all of those grocery trips or farmer's markets you will visit. 
Photo prints (5): When you start to feel homesick, having some photographs around your homestay or accommodation will help. 
Lock (1): Hostels will often provide locker space for guests, but they typically will not supply the lock. Bring this with you to keep your things safe!
Doorstop (1): If you're worried about security, a doorstop is a great addition to your packing list. Simply place the doorstop on the inside of your door to help stop unwanted entries when traveling.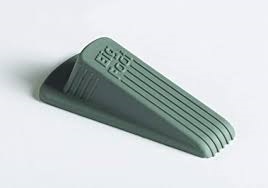 Our short-list to leave at home revolves around common sense, and our tendencies to overpack. Chances are you don't need that fourth sweater. If we had to bet, you will have more peace of mind if you leave your nicest jewelry back home. Don't airpods already get misplaced on a daily basis, not to mention your five airline connections? Take a tip from Marie Kondo and really evaluate the usage case for each item before you put it in your bag. If you're nervous about losing anything before you even leave, maybe that's a sign to leave it behind. If you want an abridged version of what NOT to bring, here is our take: 
Airpods: Good old fashioned chord-based headphones will do the trick.
Large toiletries: Bring travel-sized shampoos for sure, but don't worry about running out. Large toiletries can be bought once you arrive in-country. Worried about not having your brand? Here in our town of Naas (not even a big city), we have stores that sell R + Co, Tresemme and Herbal Essence. 
Multiple camera lens: One is good, we promise! Heck, the photography technology in our phones has become a major competitor these days-perhaps the bulky camera stays home.
Multiple purses: Again, one will be sufficient. If you like to change things up, think about bringing a bigger purse and a wristlet for the days where you want to travel light. 
Nice jewelry: Leave Tiffany's and Kendra Scott at home. Unless you wear your jewelry pieces everyday, small items often get lost in the shuffle when traveling.