Staff Corner: Michelle's little remote hamlet
Current location: Rural Dublin, Ireland
"Never get so busy making a living that you forget to make a life." Unknown
It seems like in all of the headlines these days there's new about travel – don't do it in any capacity outside of these set conditions, etc. Well, I'm pretty sure you're reading this because you like to travel, or want to start. It's natural (I think?) to have a fascination of unknown lands and faraway places (I'm rereading The Alchemist at the moment, can you tell?). Some of us have gone farther than others. Compared to many of my colleagues and friends, I feel like I've barely seen the world. I've not travelled further than North America and Europe, but to be fair, there are some really cool sites on these continents. As a language major in college, I'm fortunate to be able to feel comfortable liaising through countries that speak a romance language, and I feel that's a great advantage. Of the parts of that world that I have seen, many of them were stunning, as well as life changing.
MICHELLE'S TOP THREE
If I had to rank where I've been, at this very minute, in order of amazingness, this is how it would go:
Banff National Park of Canada
Anyone who knew me pre-2017 would not have pegged me for a hiker, but in my training for the Camino de Santiago, I wanted to do some big practice hikes, and no better place than the Rockies of Canada! As I have a straight up phobia of any and all kinds of snakes (I grew up on a mountain in the middle of nowhere where they are abundant – I should know better), I went to Banff in early October, hoping that neither snakes nor bears would be a fear factor. No to snakes, thank goodness, but I still had to be aware of the possibility of seeing grizzly bears. Nevertheless, this scaredy cat persisted, and I saw some of the most beautiful winter scenery, ate some amazing game and found my boundaries after suffering my first and only panic attack to date. No, self, it is not safe to walk across an avalanche slope without a defined path on loose icy stones with no protective fencing to keep you from falling to certain death if you slip.
Would I go back? Absolutely. Would I attempt the scary paths again? No.
Lake Louise, Banff National Park of Canada
South of Italy and Sicily
I know that Italy may be a cliché destination, but it is for a reason. I love it. I studied in Bologna for a year and have also travelled around some of the country's lesser known parts. Of all that I've seen, I love the south, particularly Calabria and Sicily. I can't choose a particular city, it's all stunning, but I'll give a shout out to Reggio di Calabria and Catania, Sicily.
I first ventured down south after I finished my BA. I got a most random email from this student-led group about a student conference funded by the EU to help promote EU integration. It advertised a week in Reggio di Calabria with like-minded students and promised food, fun, sun and learning. I had just finished my BA and was a bit disillusioned at not knowing how Italian would help a girl with only a US passport utilise those skills outside of the US. When I got the email, something in my tummy told me to go, but I was reluctant due to funds. A few days after I got the email, I met a new friend who was actually from Calabria, not altogether too far from Reggio, and he told me not only to go, but that he would meet me when I was there, as he was going home for his summer holidays. I enlisted a sidekick, and we took what seemed like the LONGEST journey to get there, spending eight hours on trains from Rome to Reggio, only to meet some of the coolest people from near and far, have some of the best craic ever and eat ALL of the food, gelato and pesce spada and granita – oh my! Not sure what that last one is? Google it; it'll rock your world. Rita's is all kinds of wrong. Just sayin.
As the craic was so mighty, and we made such great friends with the lads, they invited us to come back the next summer. I translated and printed flyers advertising the conference and distributed them throughout Irish universities to hopefully get more Irish representatives. I went back with that same friend and one other, during which time we badly drove a rented car through the region of Calabria, stopping off to visit distant relations in one village and our Calabrese friend in his, and we then attended the conference with the lads before holidaying for a week in Sicily. Catania was our base for a few days, and I absolutely fell in love with it. It's really real, no BS about it. It's gritty and beautiful, and absolutely DELICIOUS. Arancini rocked my world, as well as the aforementioned granita.
Would I go back? In a heartbeat, and have done so already. Would I live there? Yes, if they invented factor 10,000 sunblock. Can I go tomorrow? Sadly, no, but if one of you dear readers gets inspired, goes and discovers its magic, it would be well worth the effort.
Mythical Scilla of the one-eyed monster
Ardmore, Ireland
Yup, I said it, one of my favourite places in the world is right here in Ireland and is completely free to visit. When all of this is over, it will be one of the first places that I travel to hike, and I will stare at the ocean and I will just be. Funny that one of the first places I want to go involves seeing no one except maybe my partner, not friends and family, however, we all have our needs that aren't being fulfilled right now, and hiking by the sea is one of mine.
After living less than an hour away from Ardmore for several years, it became a staple go-to on pretty days, grumpy days, visitor days and all other kinds of days in between. I took my cousins there when they visited last Christmas; I took my Camino friends there for our first reunion; it is my happy place. With a combination of stunning natural beauty with its cliff walk by the sea and ancient Irish history, it ticks all of the boxes without being kitsch.
Ardmore is said to have been home to the first Christian settlement in Ireland, and according to local lore, St Declan was one of four Christian missionaries who set about converting the Irish long before St Patrick ever arrived from Britain. St Declan's monastery at Ardmore, now a ruin except for the round tower and church, is said to be the very first on the island. (Source: https://www.irishcentral.com/travel/best-of-ireland/the-charming-oasis-of-ardmore-county-waterford).
In January of last year I read about a sponsored, five-day pilgrimage called St. Declan's Way, a hike from Cashel, County Tipperary to Ardmore, County Waterford, to be held the last Saturday of every month for five months. I quickly signed up and then my life changed, including a move from Cork to Dublin to begin working for Learn International. Throughout those five months, my life changed in stages, and at the end of each month I would walk it out, culminating in the final walk, on the most beautiful of days, into the beautiful oasis that is Ardmore. The craic was mighty, the scones were delicious, and I found my happy there once more.
I will of course go back, without reservations, and encourage anyone in Ireland or visiting Ireland to do the same.
Ancient round tower in Ardmore, County Waterford
Cliff walk in Ardmore, County Waterford
So those are my top three to date thus far, and I hope to meet many other contenders as life continues. Where is my next targeted destination outside of Ireland when all of this is over? To a chateau in Bordeaux where all we will do is eat good food, drink good wine and just be. Again, a near-solo adventure after months of isolation. C'est la vie.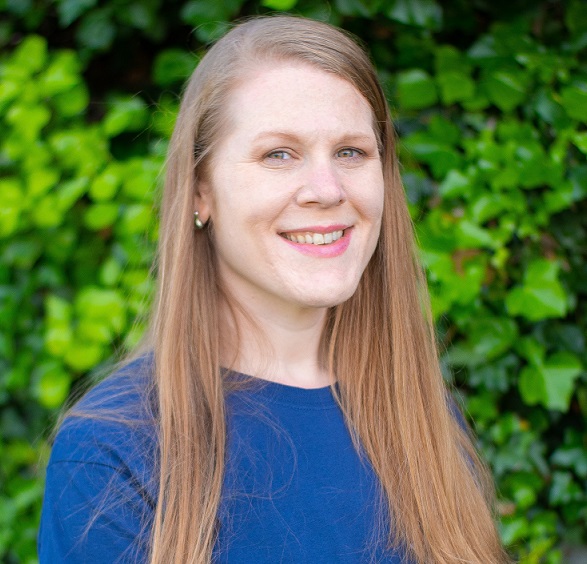 If you want to talk to me about internships or study abroad,  please email me today to set up a call.
Michelle Kasmauskis, Senior Internship Coordinator